This morning's breakfast came about because I wanted to use a piece of my Grain Free Bread!  I looked through the fridge and decided to make a chorizo scramble to top the bread with.  A bit more exciting and tasty than traditional scrambled eggs, but just as easy to make.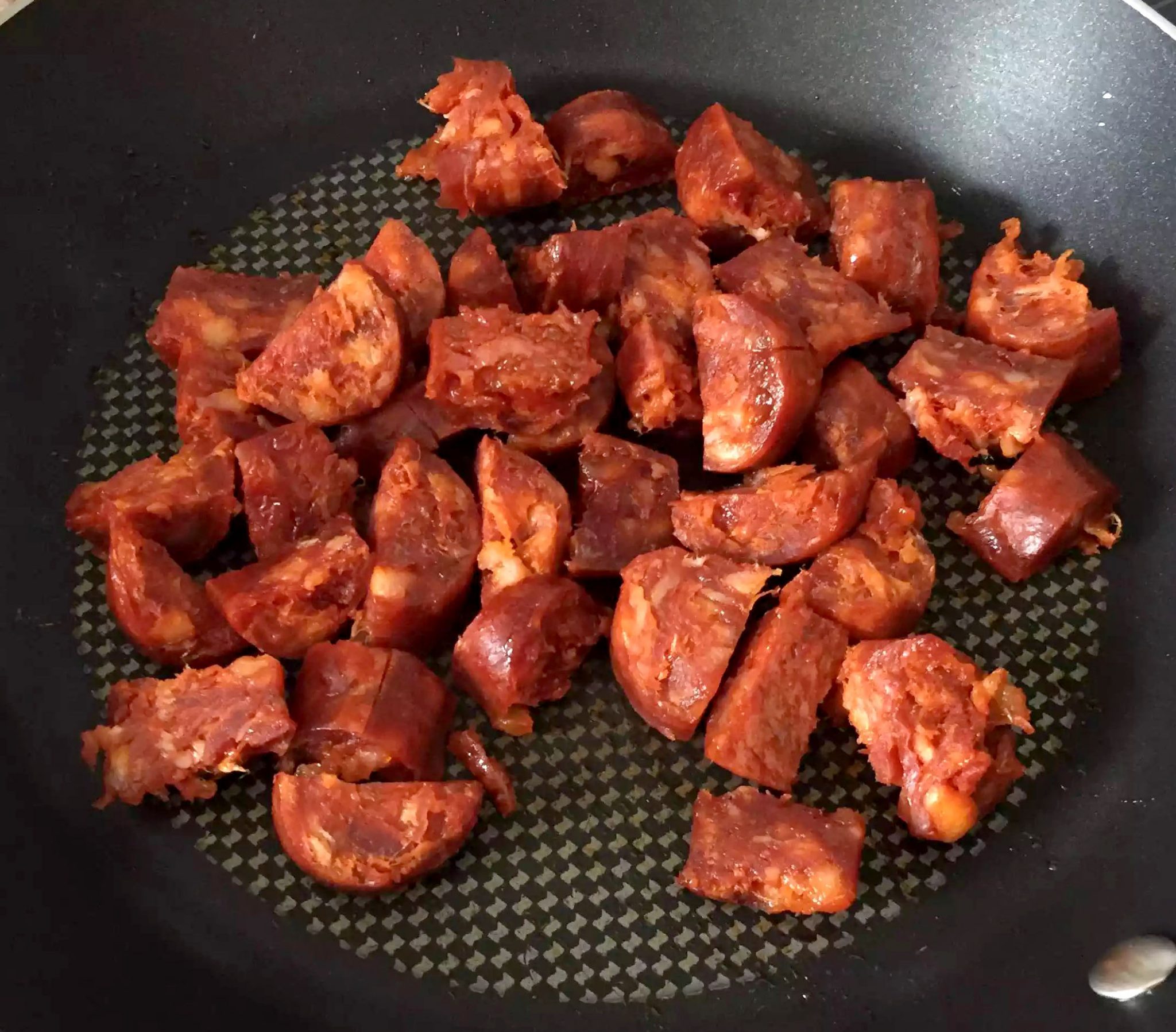 I started by peeling the papery outside layer off of the chorizo sausage and chopping into chunks – my local supermarket, Waitrose, does a few types of chorizo, only made with pork, paprika and salt so I can easily find one without dextrose or colourings or any other added nasties that are sometimes found in chorizo.  Your best bet is to go for a more authentic one as the Spanish wouldn't dream of adding anything artificial into their chorizo!
I then dry fried the chorizo pieces in a pan for about 3-4mins – they release so much oil anyway that you don't need to add any extra.  When they were cooked through and slightly browned, I fished the chorizo out, leaving the gorgeous oil behind in the pan.  Smoky and spicy, this is what I would be cooking my eggs in to give them extra flavour.
I put a piece of my Grain Free Bread into the toaster, cracked the eggs into a bowl and whisked them up with some salt and pepper.  Then, I emptied them into the hot chorizo oil and stirred everything until they were cooked through (about 2-3 mins but I like mine pretty runny).  I threw the chorizo back into the pan and stirred everything together.  These 6 eggs made enough scrambled egg to top my piece of toast and Dan's 4 bagel halves! 2 eggs per person is probably enough (unless you have a very hungry boyfriend)!
Topping the toast with the Scrambled Egg and Chorizo mix, I decided that I wanted something more.  I had an avocado that was just ripe so I sliced that up and topped the toast with it.  A generous sprinkling of black pepper and it was finished!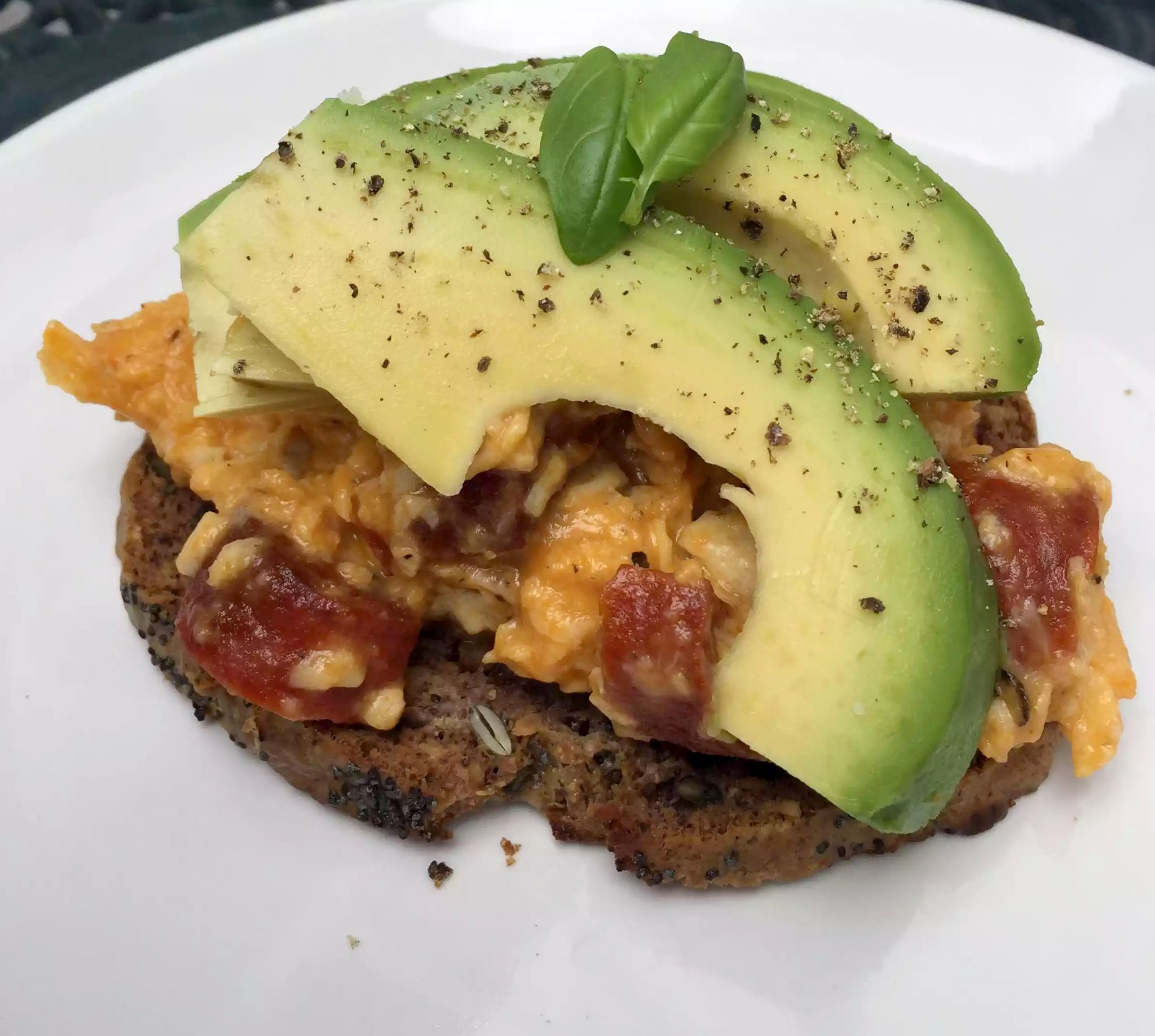 Breakfast was ready in a flash and demolished nearly as quickly.  It was absolutely delicious and the chorizo really made everything feel that little bit more special than just scrambled eggs on toast.  I loved the orange colour that the oil turned the eggs and it was the perfect start to the day.  A big thumbs up from Dan too – anything with chorizo usually gets his vote!