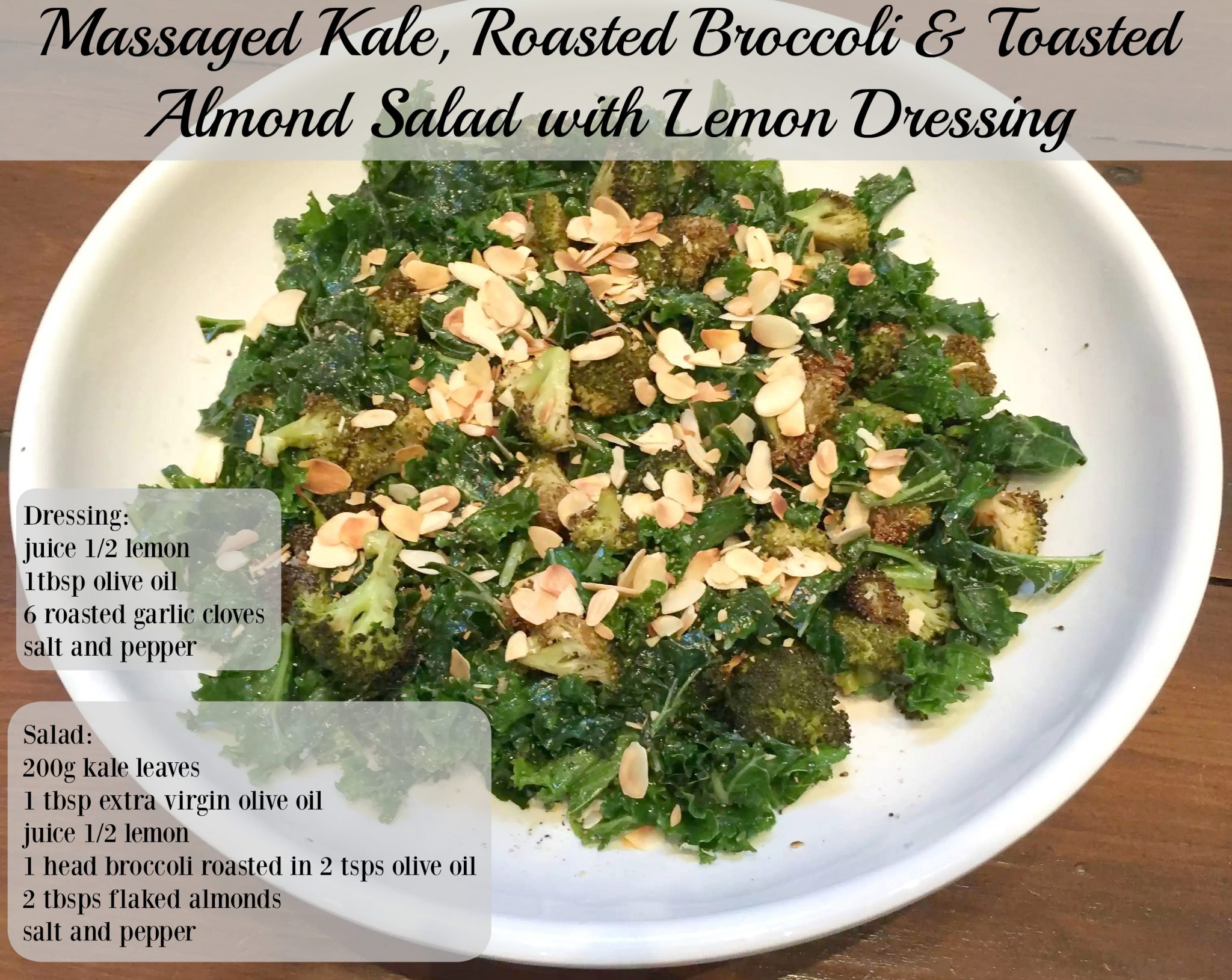 Tonight I decided to give the new-to-me method of massaging kale a go.  Loving other people's food blogs and keeping up with the foodie world, it's something I've seen talked about a lot recently but never had a go at myself.  My go-to method of using kale is to roast it in the oven on a low temperature with salt and pepper until it crisps up but I've never used it raw in a salad.  Until now…
A nice healthy green salad was needed to accompany tonight's dinner, and as I had broccoli that needed using up, I settled on a Kale, Roasted Broccoli and Almond Salad with a Lemon Dressing.
I started by chopping the broccoli up into small florets.  I laid it out on a baking tray and mixed it with  oil salt and pepper so that it was coated.  I also added half a bulb of garlic split into cloves but not peeled to the tray to roast along with it.  I put it into the oven at 180C for about 30mins until it was slightly browned and crispy on the edges and the garlic was cooked all the way through.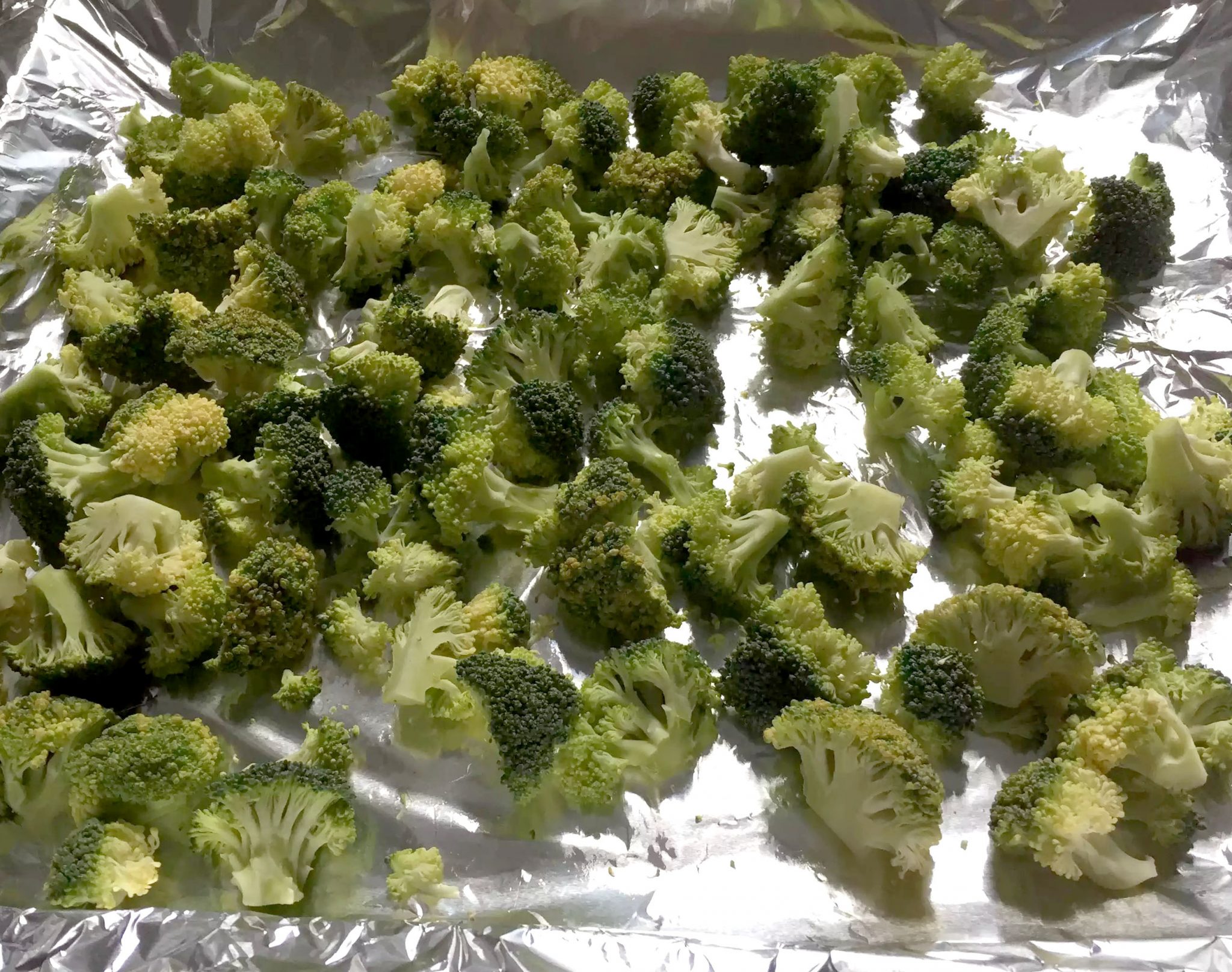 Now onto the Kale.  I've read that you can massage kale without any olive oil, but it seems that the most popular way of doing it is to add olive oil and a little salt to it which helps to tenderise it further.  I bought a bag of pre-chopped kale and sorted out the leaves from the much tougher stalks which I threw away but you can buy a whole kale and do the same thing.  Just be sure to use only the leaves as the stalks will not break down enough for the salad.  So, I added a tsp of olive and a free grinds of salt and got to work.  The action you need is basically a kneading action, almost like when you make bread.  The kale will change colour as you're massaging it, to a darker green and it will start to feel less 'crispy' and more tender.  The whole process took me about 5 minutes (it's hard work, but good for your arm muscles!) before I was happy that I'd got it to the stage where it would be tender to eat.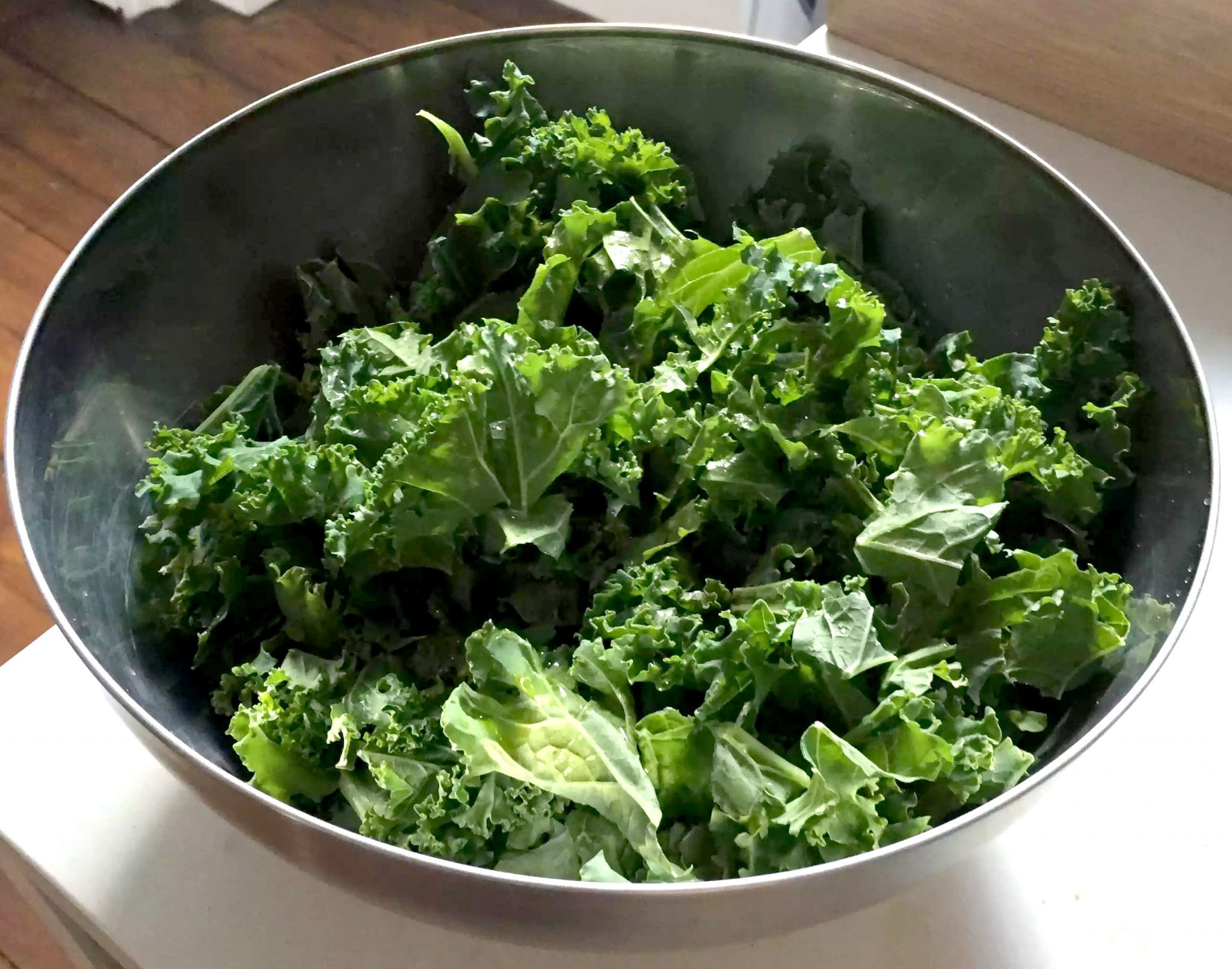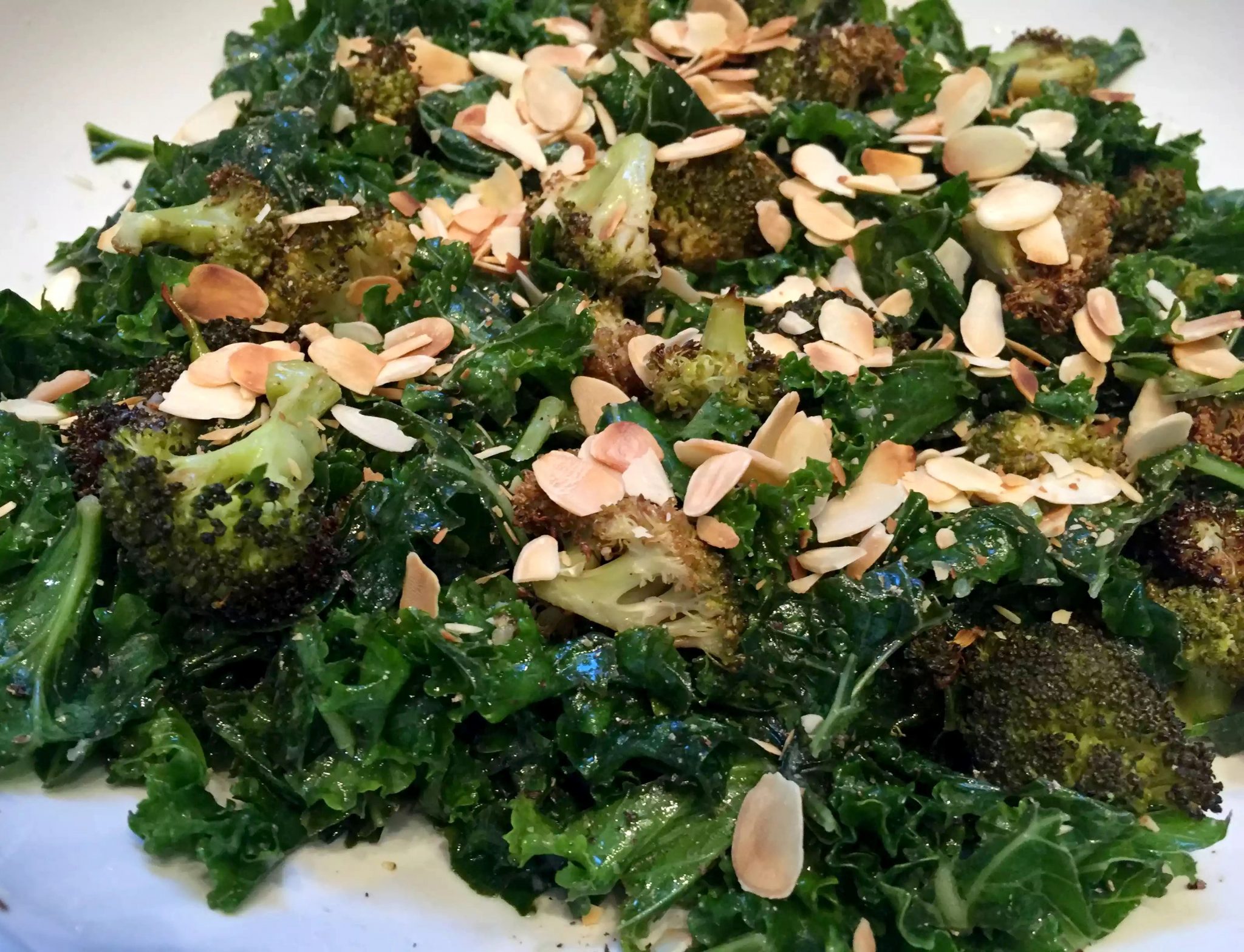 I always like to add nuts to my salads for 2 reasons, an extra dose of healthy fats and also for the texture – I like the nice crunch they give and it makes the salad a bit more interesting.  I love toasted almonds with my broccoli and I found some flaked almonds in the pantry so I toasted them in a frying pan until they'd browned slightly and then topped the salad with them.
The dressing was a very easy mix of lemon juice, the roasted garlic which I pressed through a garlic crusher to make it easier to incorporate, olive oil, salt and pepper whisked together and poured over the top of the salad at the last minute so that the nuts don't soak it up and lose their crunch.  The salad served 4 of us as a side dish with some left over my lunch the next day!