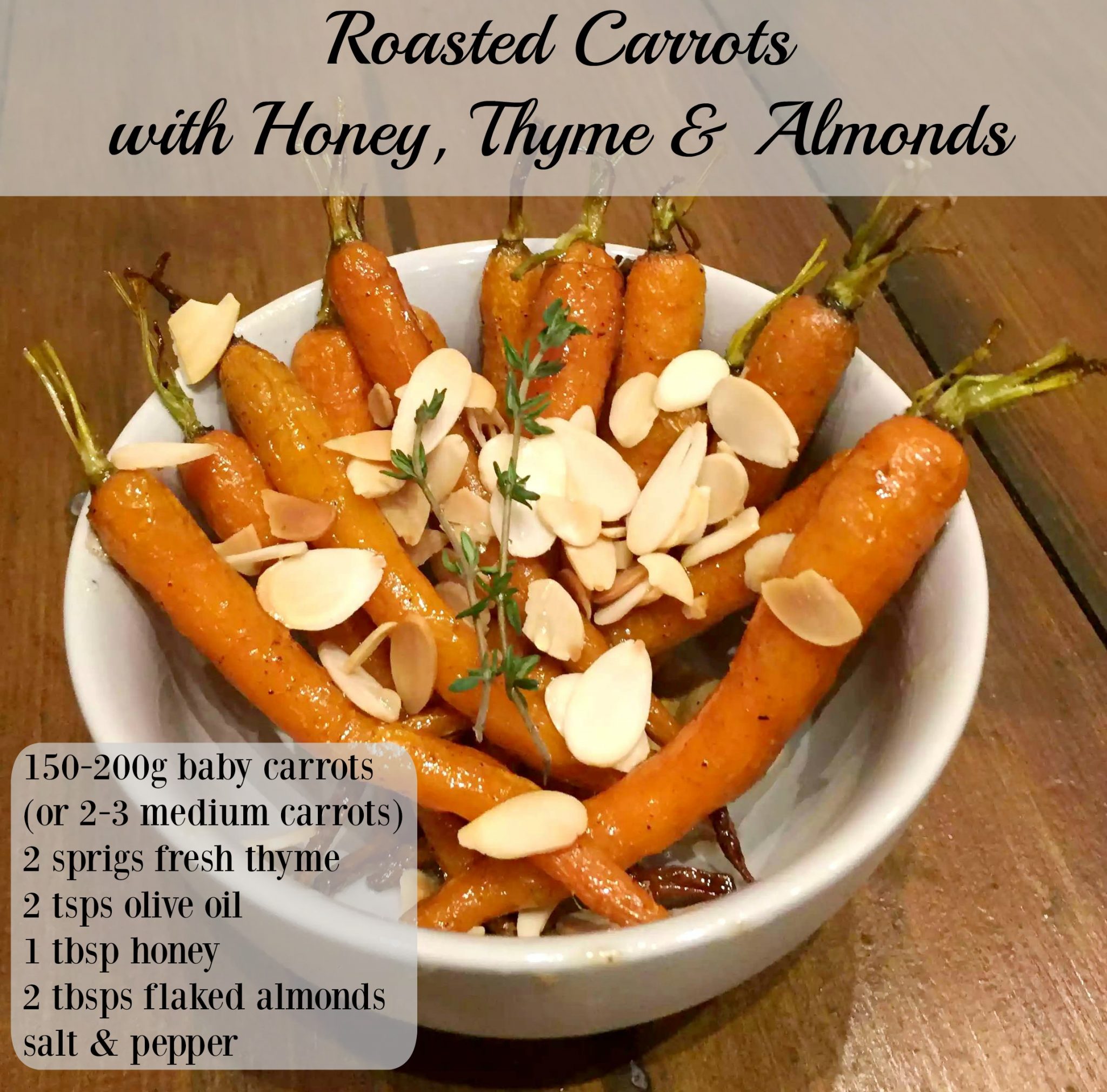 Let's face it, carrots can be pretty boring.  A staple vegetable on the side of most meals, very little attention is often paid to them. Usually steamed or boiled, they're pretty ordinary, but this is a recipe to make them just that bit more special.  I love carrots, especially with a roast dinner and have served them, cooked this way with Slow-Roasted Shoulder of Lamb recently which went down amazingly well!
I found these lovely baby carrots in Wholefoods and thought I'd use them in this recipe, but you could just use ordinary large carrots.  Make sure to peel them if they're not organic and then chop them into discs or strips as you would normally do – however you prefer to eat them – and then follow the rest of the steps.
Preheat your oven to 180C and wash and prep the carrots.  Lay them on the baking tray and drizzle over the honey and olive oil.  Season well with salt and pepper and pop them into the oven for 20 minutes.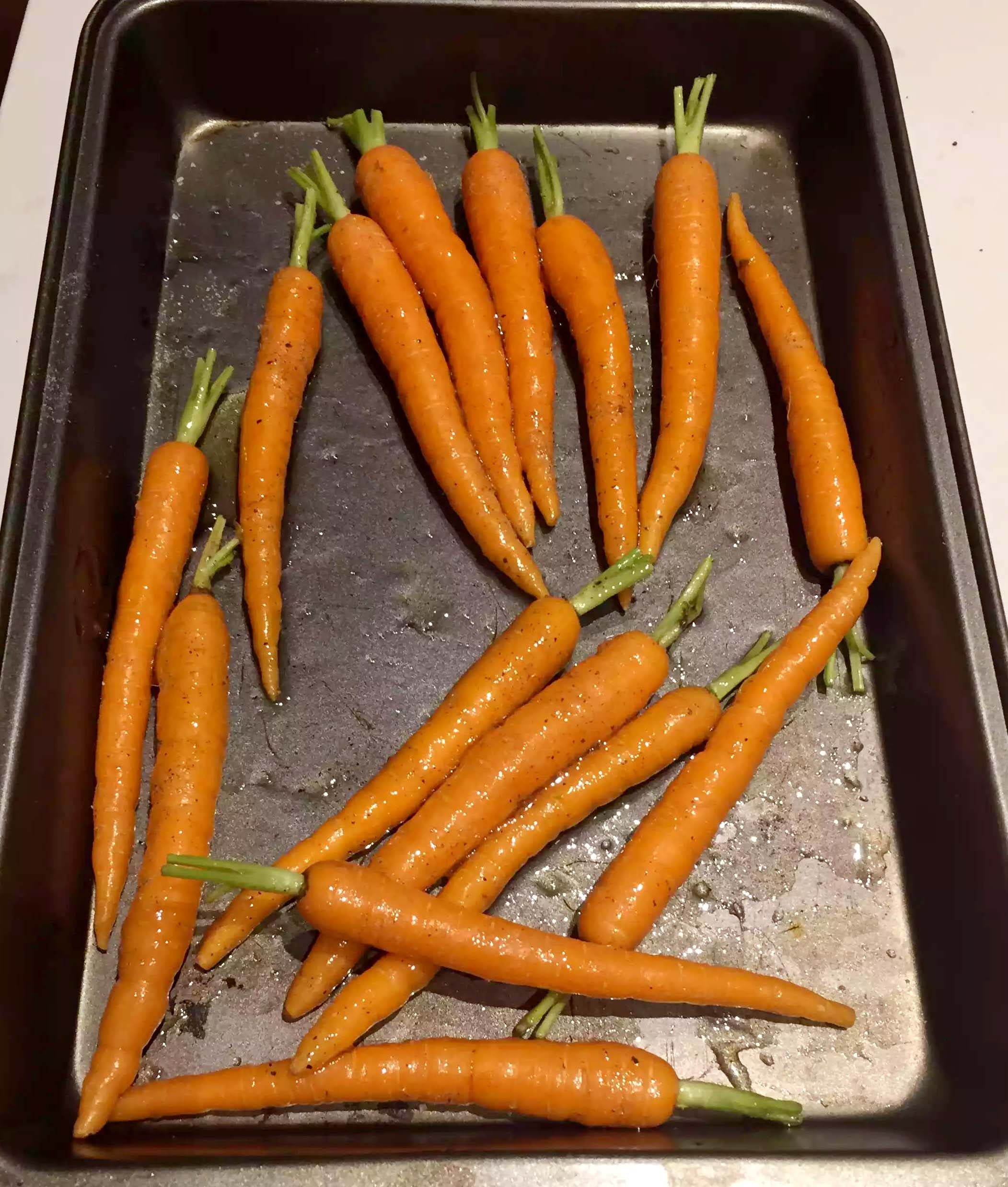 After 20 minutes, remove them from the oven, sprinkle over the thyme leaves and toss everything again so that it is covered in the juices from the pan.  Put back into the oven for another 10-15 mins or until they are soft in the middle and caramelised on the outside.
While the carrots are roasting, toast the almonds in a dry frying pan over a low heat until they start to brown – watch them closely so they don't burn!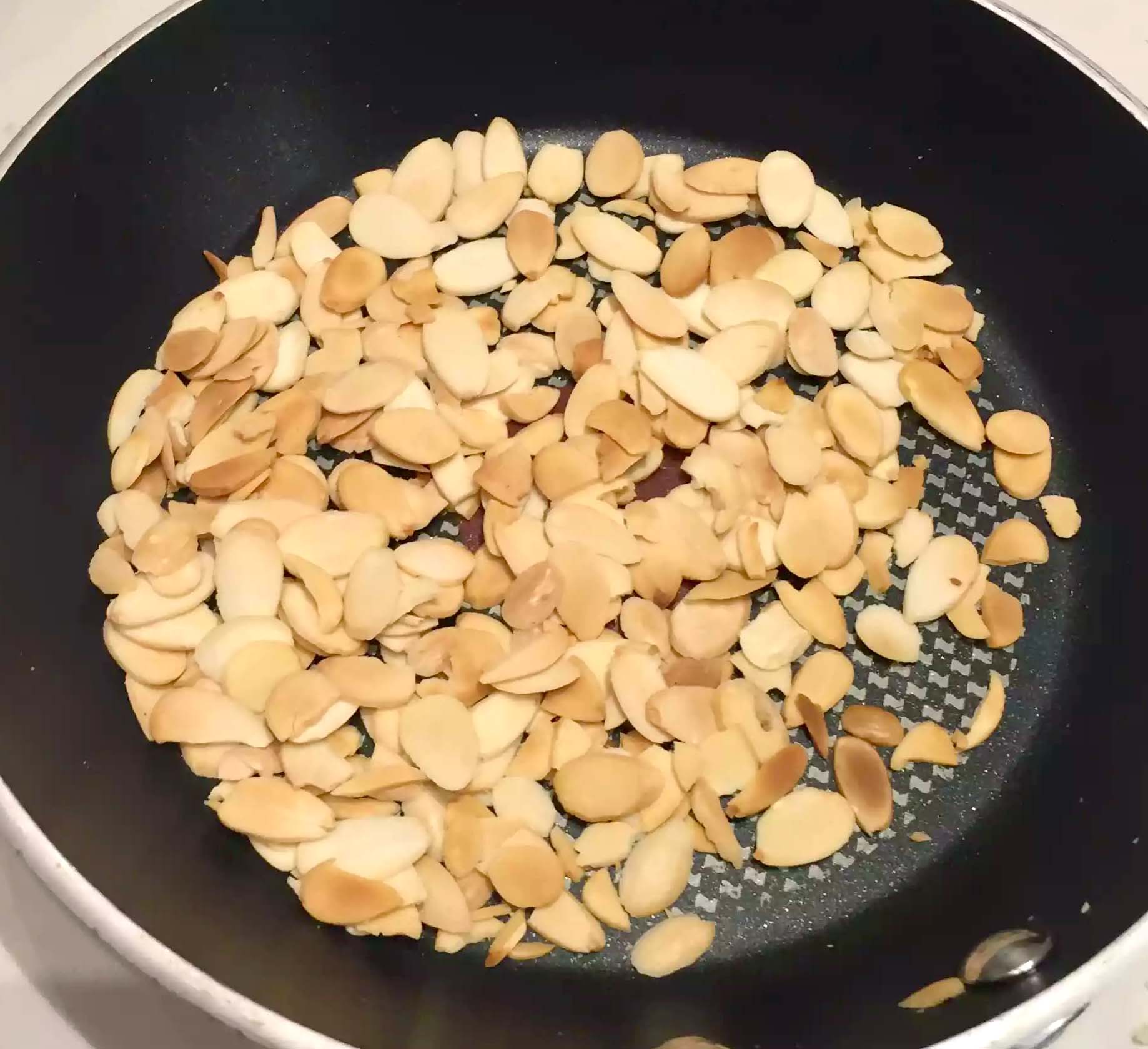 Place the carrots in a bowl and drizzle any of the leftover juices from the baking tray over the top.  Scatter the toasted almonds over the top, garnish with the leftover thyme stalks and serve them with any roast dinner or evening meal that you like.  I guarantee they'll be devoured with much more excitement than the usual boiled carrots.  I served them with my Slow Cooker Coq Au Vin and they were a big hit!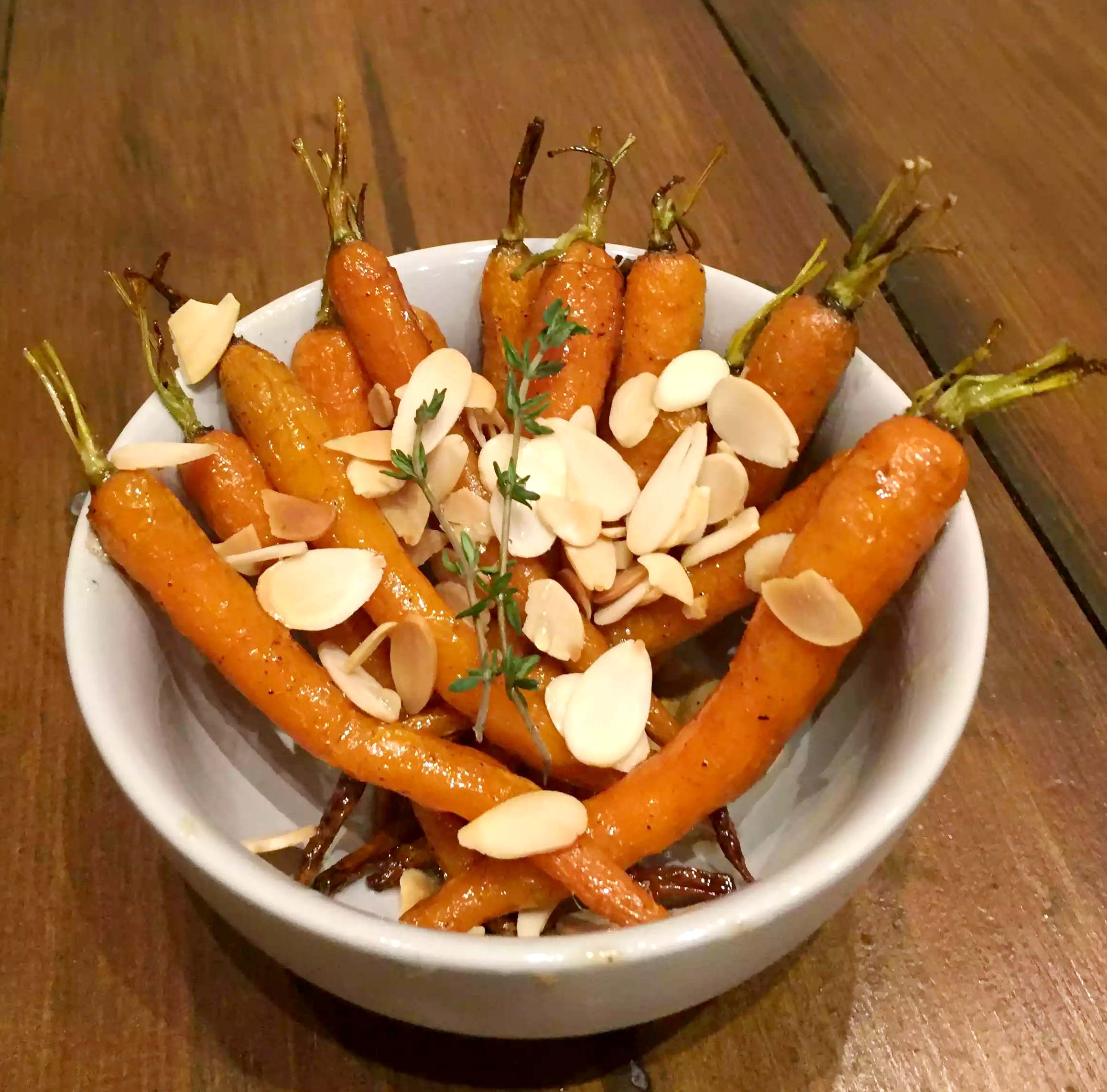 Pin it for later