This post was featured on my Summer Salad Recipe Round-Up
What an 'Absolutely Fabulous' end to my day today.  Walking past Liberty's on my way home tonight I bumped into these two loons, promoting their new movie.  They really do seem as nuts and funny in real life as they do on the show.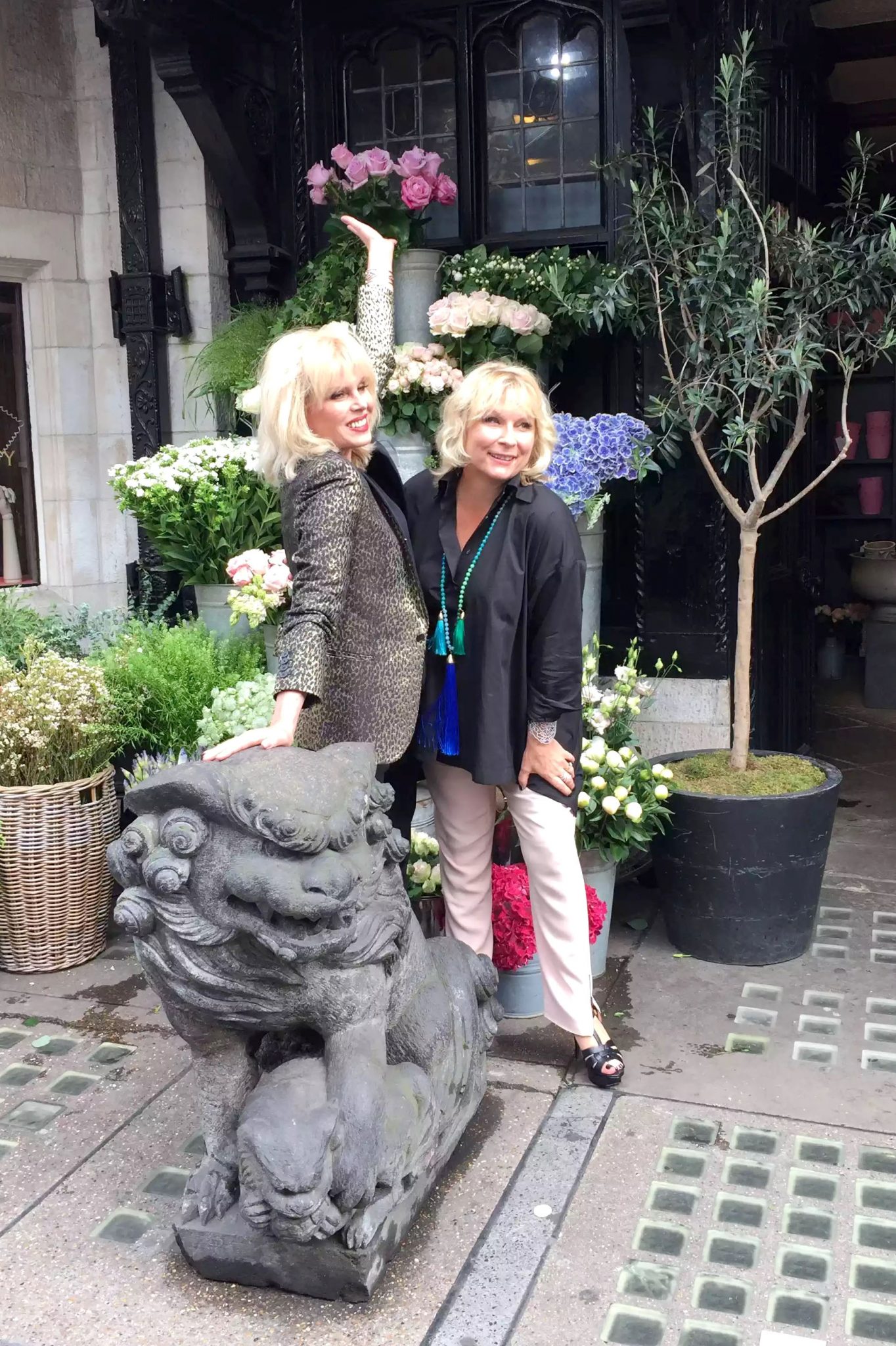 So continuing on home I'd decided to make something light for dinner tonight.  Dan had requested a salad so I settled on chicken, bacon and avocado, but wanted to make it a bit more interesting.  Searching my Pinterest for inspiration, I decided that a honey and mustard glazed chicken breast sounded nice and the flavours would still work with the bacon and avocado.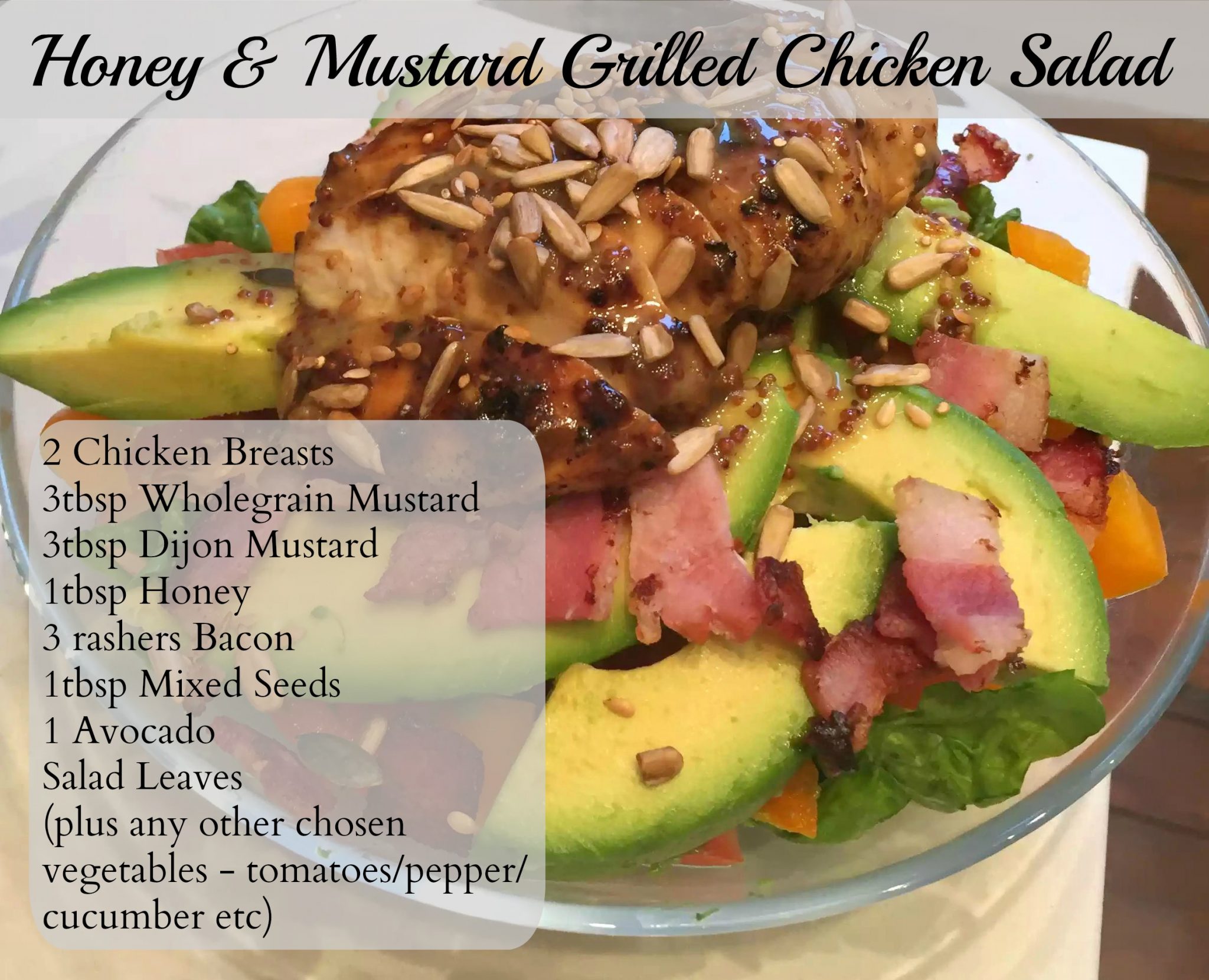 I mixed up the wholegrain mustard, dijon mustard, honey, olive oil and garlic and spread half of it over the two chicken breasts, keeping half of it back for the dressing.  I then left them to marinate for an hour while I went to a BODYVIVE class at the gym.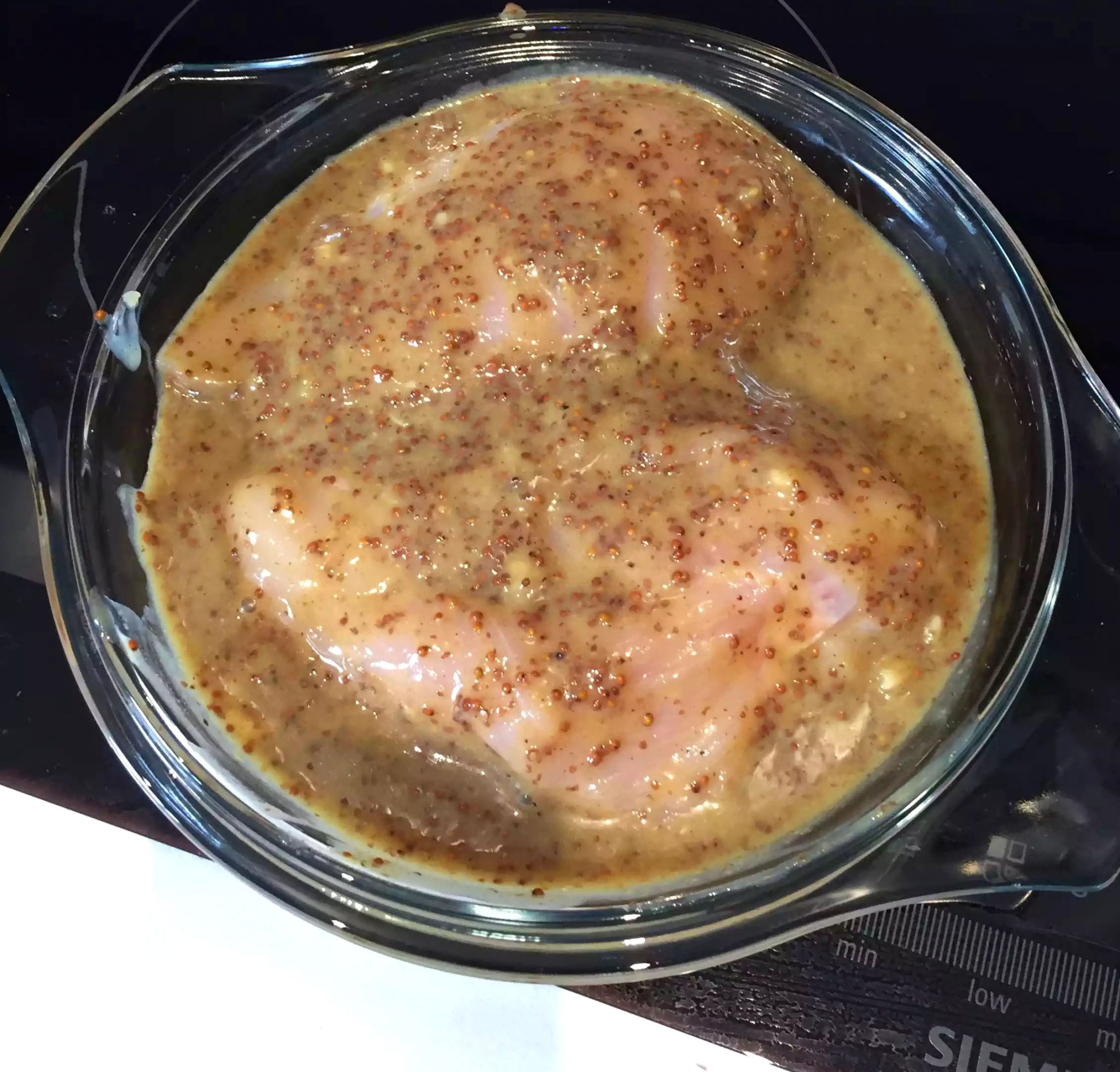 When I got back, I dry fried 3 rashers of bacon (chopped into small pieces) and set that to one side.  I heated a tsp of olive oil in a frying pan and seared off the chicken breasts to get some colour on them, then I continued cooking them, occasionally basting them with some of the remaining sauce left in the marinating dish.
Whilst the chicken was cooking I made the salad.  I used whatever salad veggies I had in the fridge, which today happened to be gem lettuce, orange pepper and tomatoes.  I topped it with the sliced avocado and the bacon that I'd fried earlier.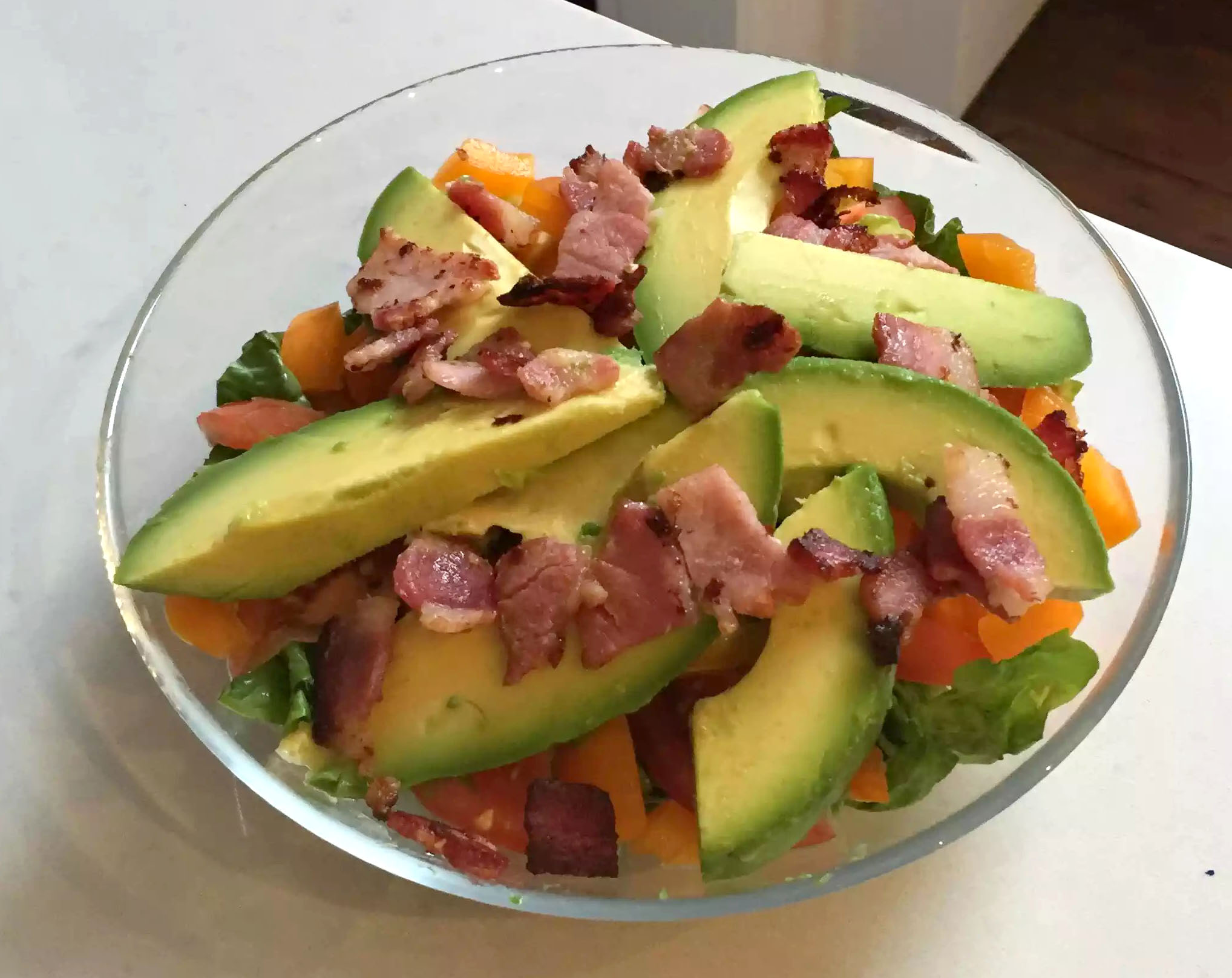 After about 10 mins in the pan, I checked the chicken to see that it was cooked all the way through, and sliced it up on top of the salad.  It looked delicious, all golden brown,sticky and caramelised by the sauce.
I made a dressing, by thinning down the marinade from earlier (the half which I'd put to one side) with a tbsp of water and drizzled this over the top of the salad.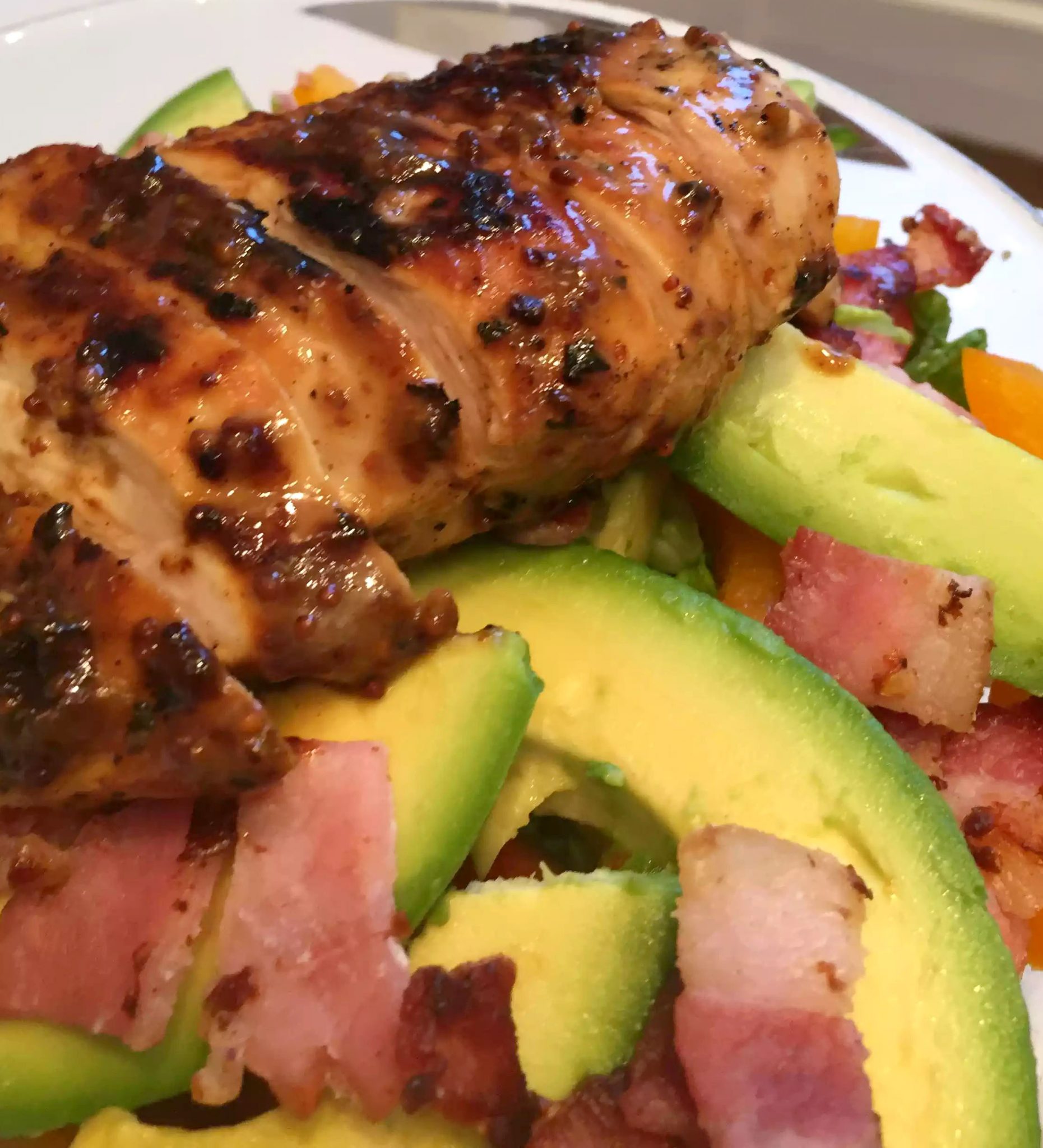 I then sprinkled some toasted seeds over the top to give it some crunch, and dinner was served.The marinade made such a difference, it elevated the whole salad from a standard weeknight dinner to something that seemed a bit more special and it took almost no extra effort.  It was so filling, that even Dan didn't need any added carbs with this one!