It's not very often that you get the opportunity to be a tourist in your own city.  Living in London it's all too easy to take this amazing place for granted.  That's why I jumped at the chance when TripAdvisor gave me the opportunity to purchase a London attraction from their website and really experience London for myself.  I was given a voucher code to enter up to the value of $200 (£140) and could pick from anything listed on their Attractions page.  There were food tours, day trips to other towns and cities (even Paris!), bus tours and guided experiences around all the famous attractions.  Originally I'd wanted to go on the Harry Potter Experience but in the end I chose the iVenture card.
I chose the iVenture Card because, with the budget I had, it allowed me to pick 3 different attractions to visit, in and around London.  (There are also more expensive versions which let you chose 5,7 or 10 options).  You can choose from 33 different attractions so I could tailor make my own Experience London itinerary.  I wanted to be able to see parts of London I had never visited.  I'm ashamed to say I've never been in St Paul's Cathedral, Buckingham Palace, Kensington Palace etc.  This would be my chance to experience London in a way I hadn't done before.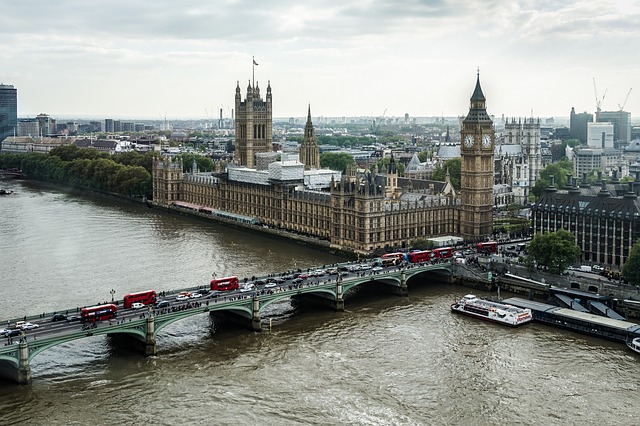 I ordered two iVenture cards from the TripAdvisor website with my voucher code.  They were £69 each and valid for one month.  I had to go and collect the cards from the ticket office on Westminster Pier and was advised that the month wouldn't count down until I visited the first attraction.
My chance came that weekend.  I chose The View from the Shard as my first activity.  I'd been to the restaurants in the Shard a few times but never  to the viewing platform before.  The iVenture website advised me to pre-book as it might be busy or full on the day if I just turned up.  I wanted to go at sunset to see the city lit up in all its glory and I figured that might be a popular time so I went along to the booking desk on the ground floor the day before.  A regular price ticket is £30.95 if you don't have the sightseeing card.  I booked a time slot and the next day I took my mum along to London Bridge.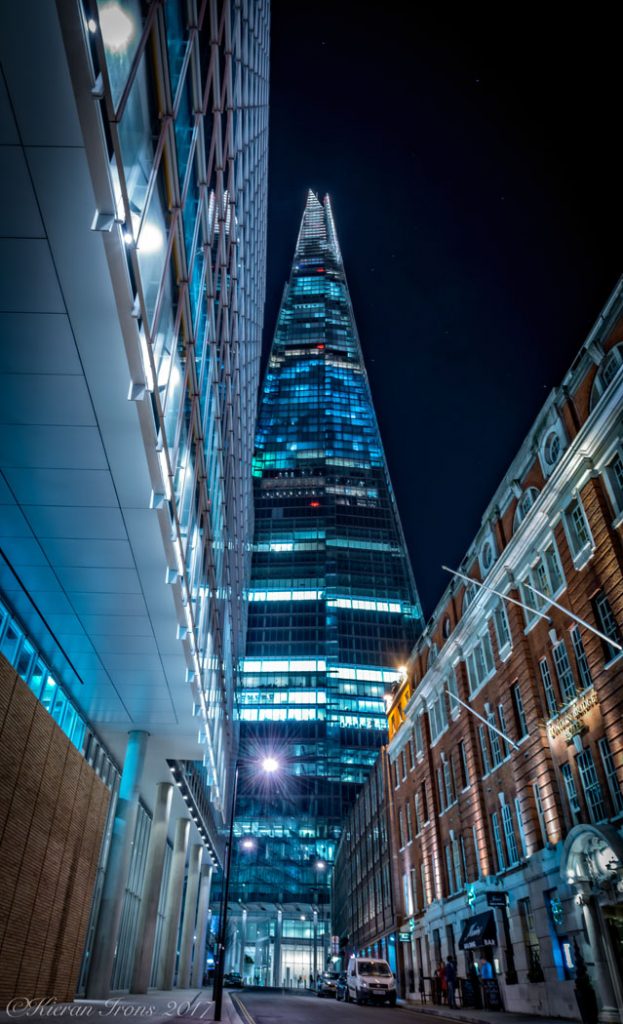 We went up in the lift to the 72nd floor.  The lift goes so high and so fast that you can feel your ears pop on the way up.  At the top the view was stunning.  London really is an incredibly beautiful city.  Watching the sun go down and the lights go on all over town was beautiful. At a height of up to 800ft or 244m you can see 360 degree views over the whole city for up to 40 miles on a clear day.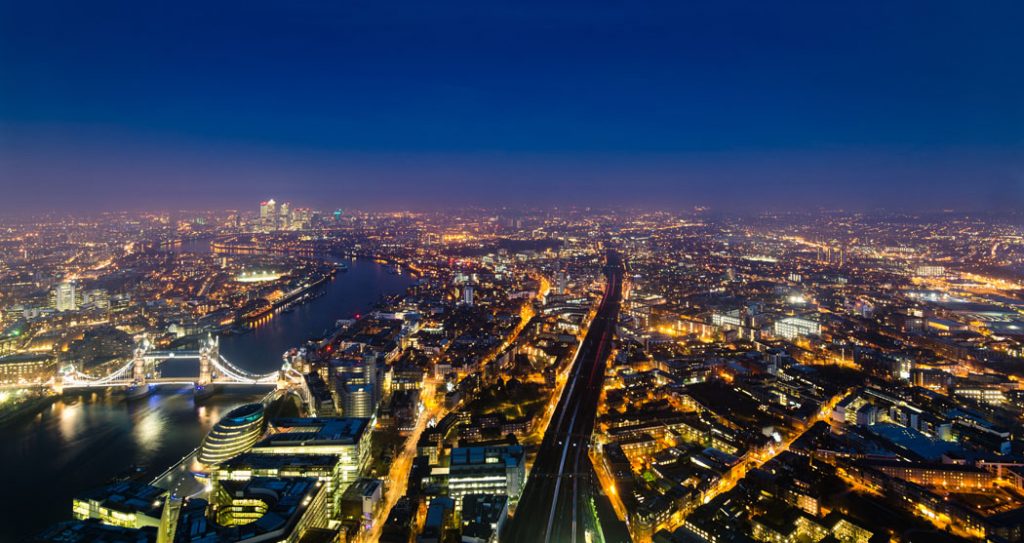 Whilst we were there we ordered a gin and tonic from the sky bar and enjoyed the view of the city sprawled out beneath us.  It really gives you an idea of the scale of London.  We picked out all the sights, St Paul's Cathedral, Wembley Stadium, The London Eye, the O2 etc and it was fun to see everything from a bird's-eye view.
My second choice was a London Bus Tour.  I very rarely use the bus (I use the tube to get to work or I walk) so it was nice to be driven around. I loved getting to see London at street level.  The tour was very informative with plenty of facts and interesting anecdotes to keep me engaged.  The hosts were so knowledgable and I learnt so much about this amazing city that I live in.  We drove past all the famous sights, from Buckingham Palace to Trafalgar Square to Tower Bridge.  I even got to use the same card to take a trip on one of the Thames Ferries!  It was so fun to experience London in a completely different way to one that I'm used to.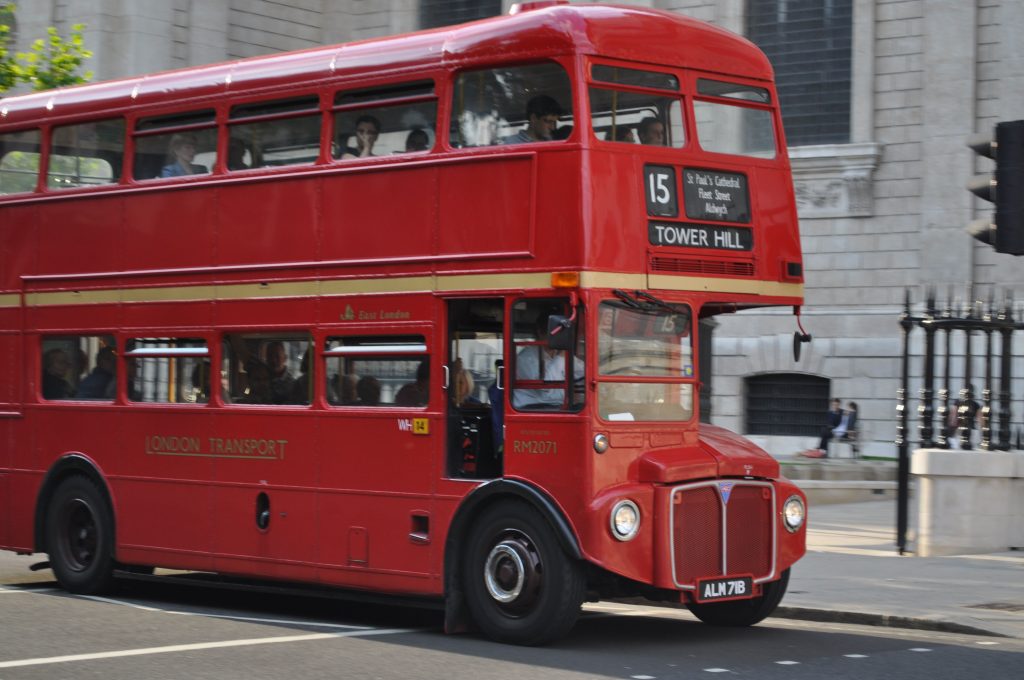 For my third and final attraction I took Dan to London Zoo. I'd been wanting to go for ages and this was the perfect opportunity.  We live fairly close to Regent's Park, and running around it you can see a handful of the animals but I'd always wanted to visit!  I'm a big kid when it comes to things like zoos.  My extended family has taken a trip to Whipsnade Zoo in Hertfordshire most years since we were tiny, so the act of going to the zoo makes me all nostalgic.
To use my card for this attraction I had to go to the ticket office at Westminster pier to pre-book and receive a voucher.  There are a few attractions you have to do this for which is a pain.  It would be so much easier if they all accepted the card at the entrance gates.  Tickets for the zoo are usually around £30 on the day or £25 in advance if you just buy them outright.
I loved wandering around looking at all the animals.  We got to see a couple of feeding times, the penguins were my favourite, and it was a lovely way to spend an afternoon!
However, if the activities I picked aren't  your 'cup of tea' there are plenty of others to pick from to Experience London in your own way –
Madame Tussauds
The London Bridge Experience and Tombs
The Hard Rock Cafe
The London Eye
Westminster Abbey
Theatre Show
Tower of London
Kensington Palace
St Paul's Cathedral
A Royal Walking Tour
See London by Night Bus Tour
HMS Belfast
Tower Bridge Exhibition
Jack the Ripper Museum
Sundowner & River Lights Cruise
Thames Sightseeing Cruise – Westminster to Greenwich
Arsenal Stadium Tour & Museum
The Ghost Bus Tour
Tattershall Castle
Thamesjet Rush
The Medieval Banquet
Saturday Night Disco Party Cruise
Handel & Hendrix
Planet Hollywood
Anderson Tours
Bubba Gump Shrimp Co.
Thames Clipper Day Pass
Caffe Concerto
Oyster Card
All in all it was really easy to purchase the iVenture Card on TripAdvisor.  I simply scanned the website, looked at a few reviews and chose the attraction that I wanted.  I entered the voucher code and the transaction was processed!  Simples!
When it came to the iVenture card however, it was slightly annoying to have to go and pick it up at Westminster Pier.  I'd have preferred an option to have it sent to you or be a printable online ticket.  It was also slightly inconvenient to have to pre-book some of the attractions in person rather than over the phone or Internet, but on balance, the value for money can't be beaten.  Had I booked all of the attractions separately it would have cost over £100 (and I'm sure I didn't pick the most expensive options) but the iVenture card included them all for £69.
I found the TripAdvisor website very easy to navigate.  Plenty of offers and attractions to choose from whatever you enjoy doing.  I think I'm going to book up one of the food tours next, maybe the tour of Borough Market… I'm off to New York in May and I'm already checking out TripAdvisor to see what attractions they offer there!
Pin Experience London with Tripadvisor for later