Feeding the 5000 at the beach in Frinton this weekend for bank holiday I decided to make a big filling salad but with not much time to prepare anything in the mornings I needed to make something I could prep the night before and assemble quickly at the beach.
So the night before, I made a huge batch of roasted vegetables, (fennel, mushrooms, garlic, peppers, onions, aubergines and courgettes) using my super-easy go-to Roasted Vegetables method.  I flavoured the vegetables with some fresh thyme during the roasting process just for a change as I normally tend to use rosemary.  The vegetables took about an hour to prep and cook and I left them to cool down overnight.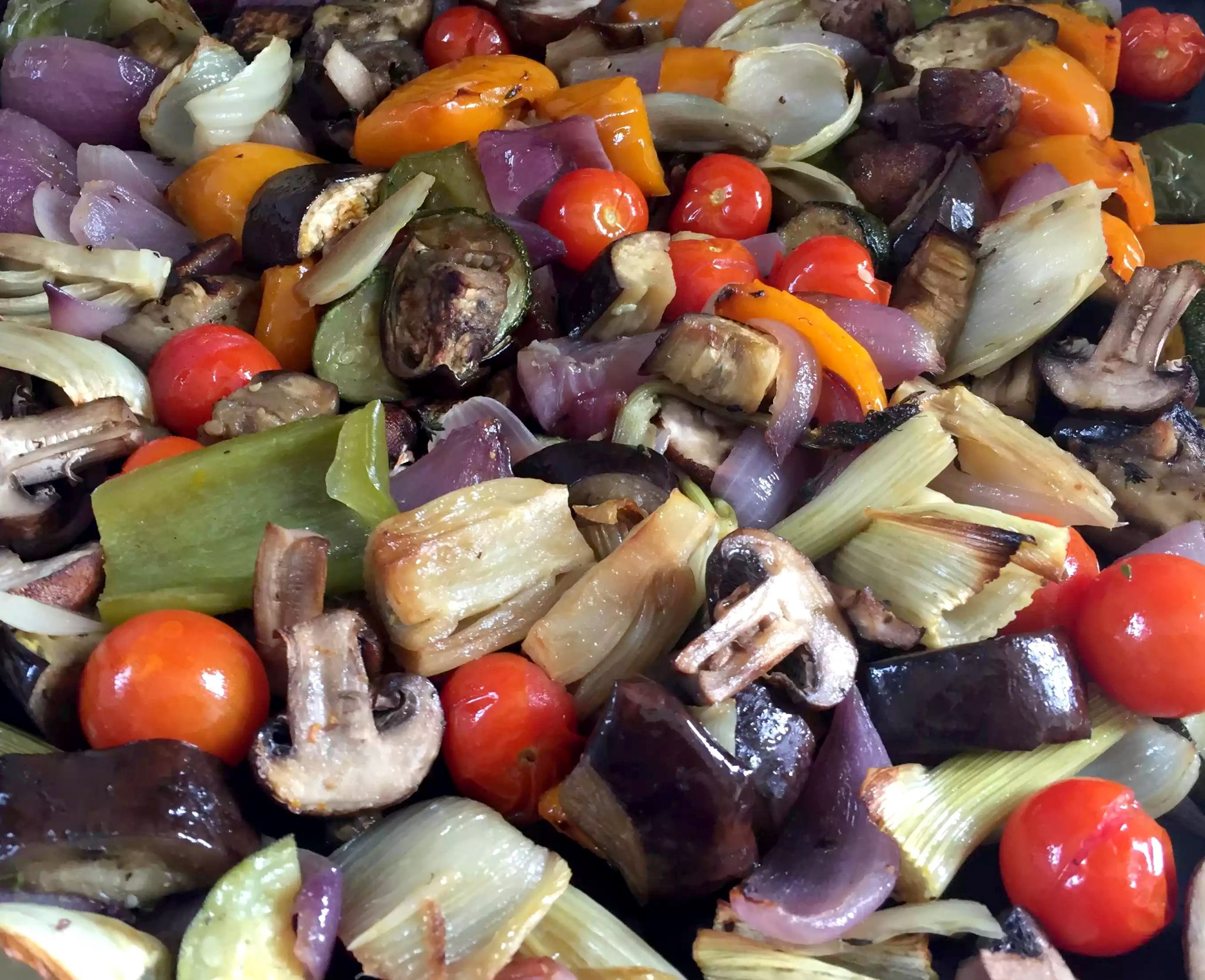 The following morning I packed them in a Tupperware box to take down to the beach where I would be assembling the salad at lunchtime.
I layered the Roasted Vegetables on top of some mixed leaves (I used spinach, watercress and rocket) and shaved some parmesan over the top (using a vegetable peeler – kitchen equipment is severely limited down in the beach hut!) and it all came together in a flash – so easy to do, even with the wind blowing a gale down at the beach!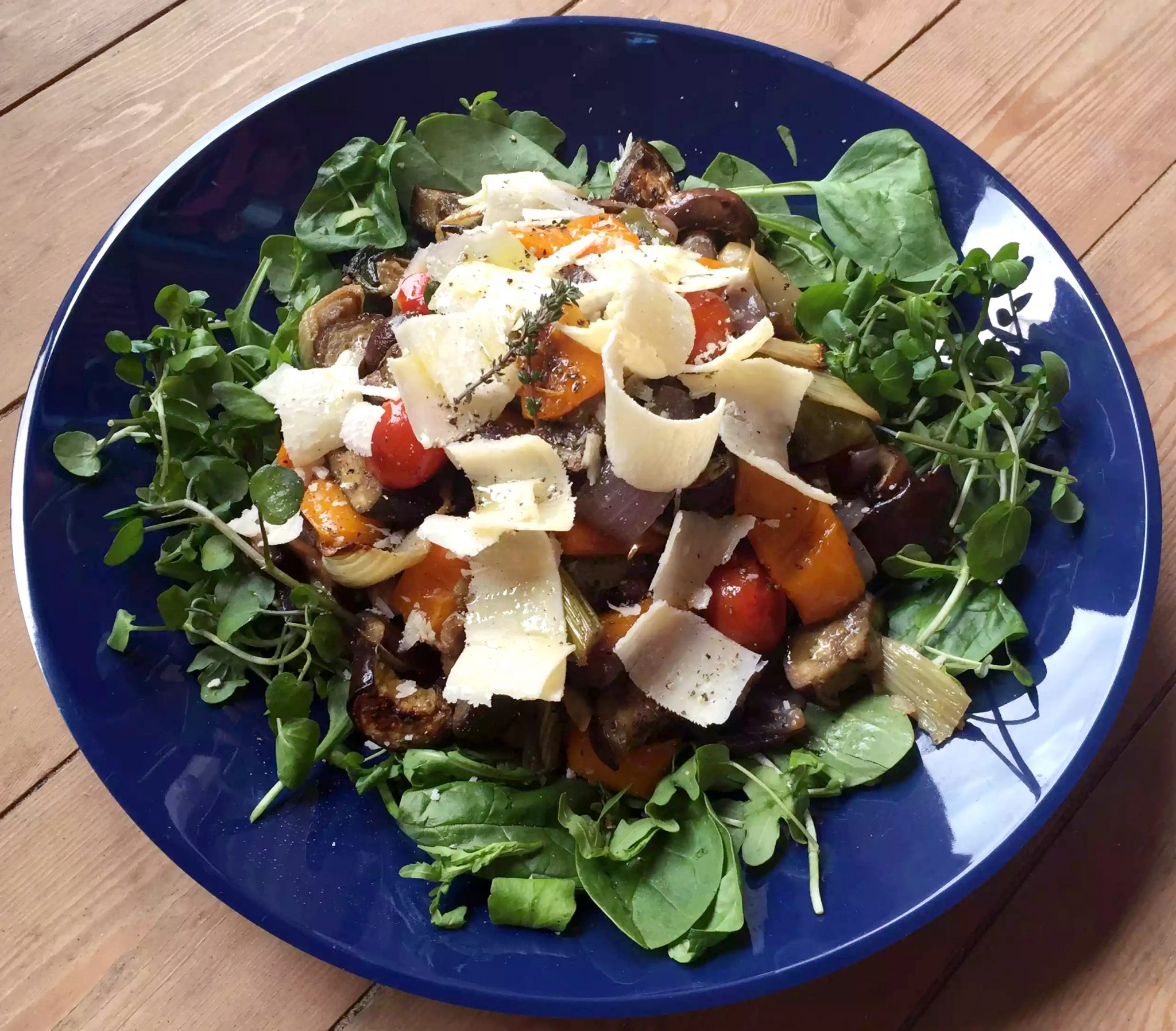 I seasoned the whole thing with salt and plenty of black pepper and drizzled some olive oil over the top.  It didn't really need a dressing as the roasted vegetables were juicy and had been cooked in the olive oil.  This could be a main meal in itself, but we ate it as a delicious and filling, but light side salad to go along with the rest of our picnic!
Pin it for later