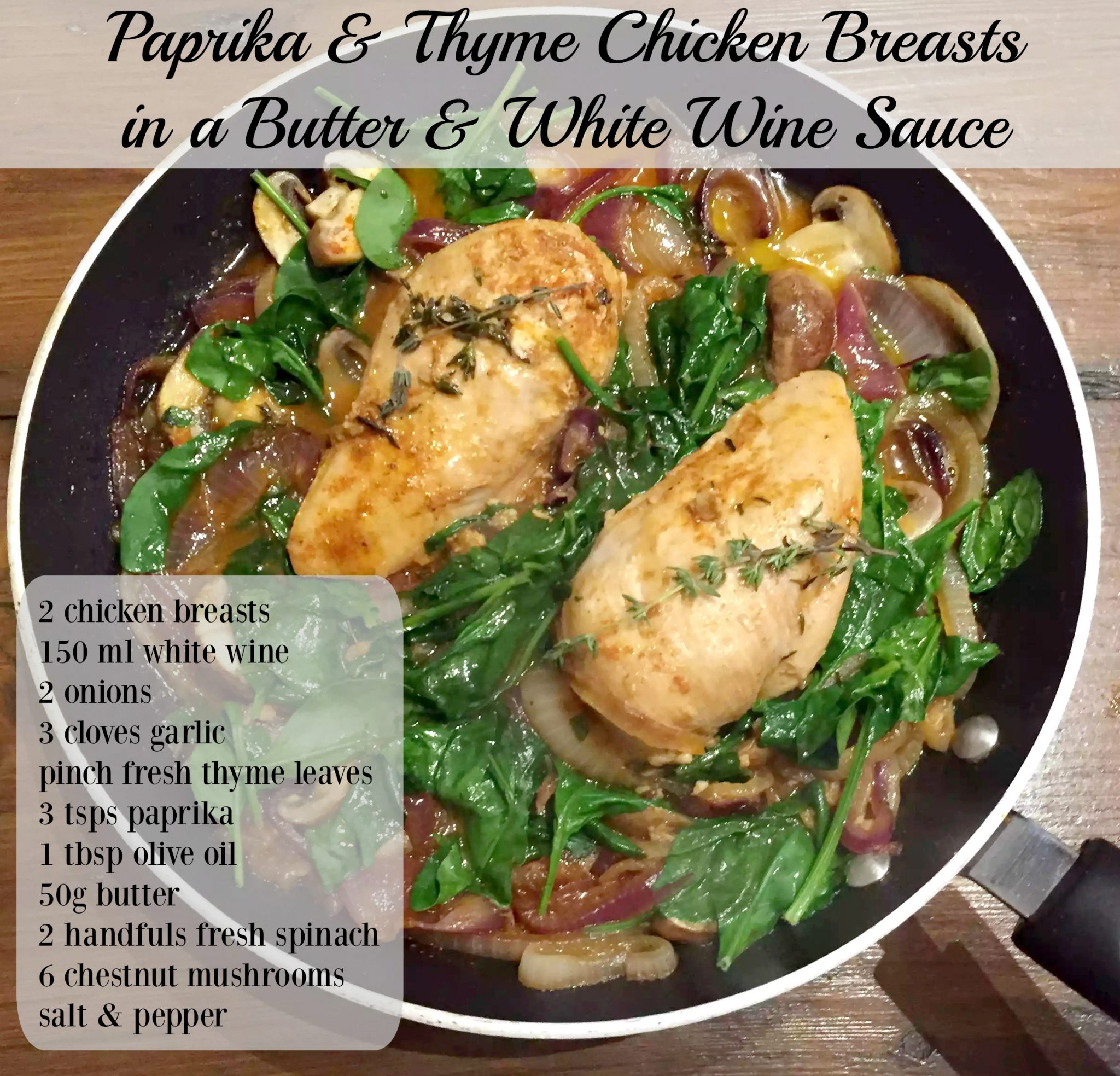 How to make chicken breasts less boring?  Pair them with an absolutely delicious sauce and this one definitely ticks that box!
Wine, tick, butter, tick, garlic, tick – what sauce wouldn't be great with those ingredients as a base, and I added thyme and paprika to the mix to boost the flavour.
To start with, crush the garlic and add it along with 2tsps of the paprika, 1/2 a tbsp of the olive oil and the thyme to the chicken breasts along with some salt and pepper.  Rub this mix all over the chicken breasts so that they are fully coated in the marinade and then set them to one side.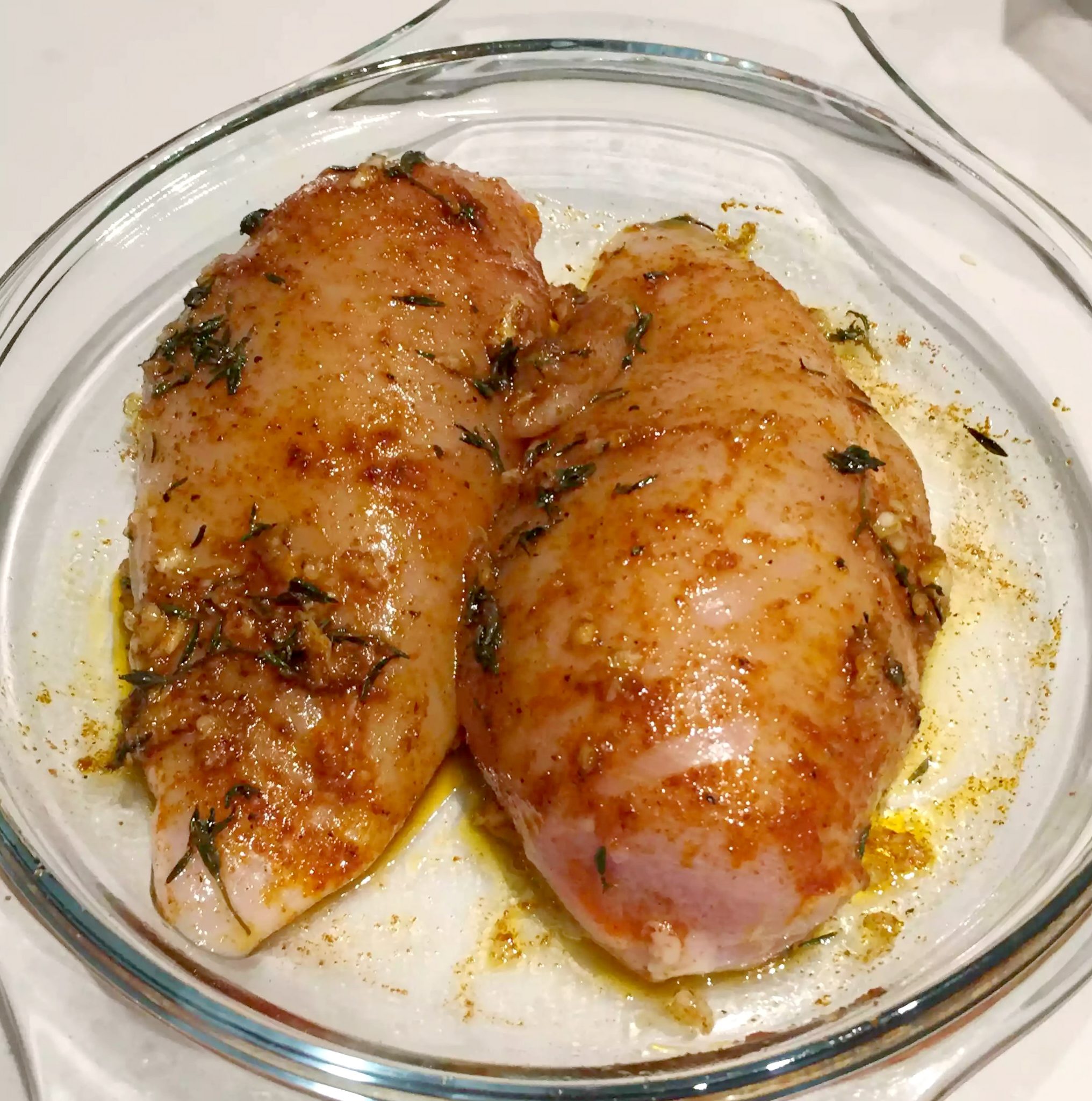 Slice the onions and fry on a medium heat in the remaining 1/2 tbsp of olive oil until they begin to turn translucent and start to caramelise.
Add the chicken breasts to the pan and pour over the white wine (use a dry white wine to reduce the sugar content in the dish – it doesn't have to be a fancy wine, any cheap bottle will do!)  Plenty of steam will come off as you can see in the picture!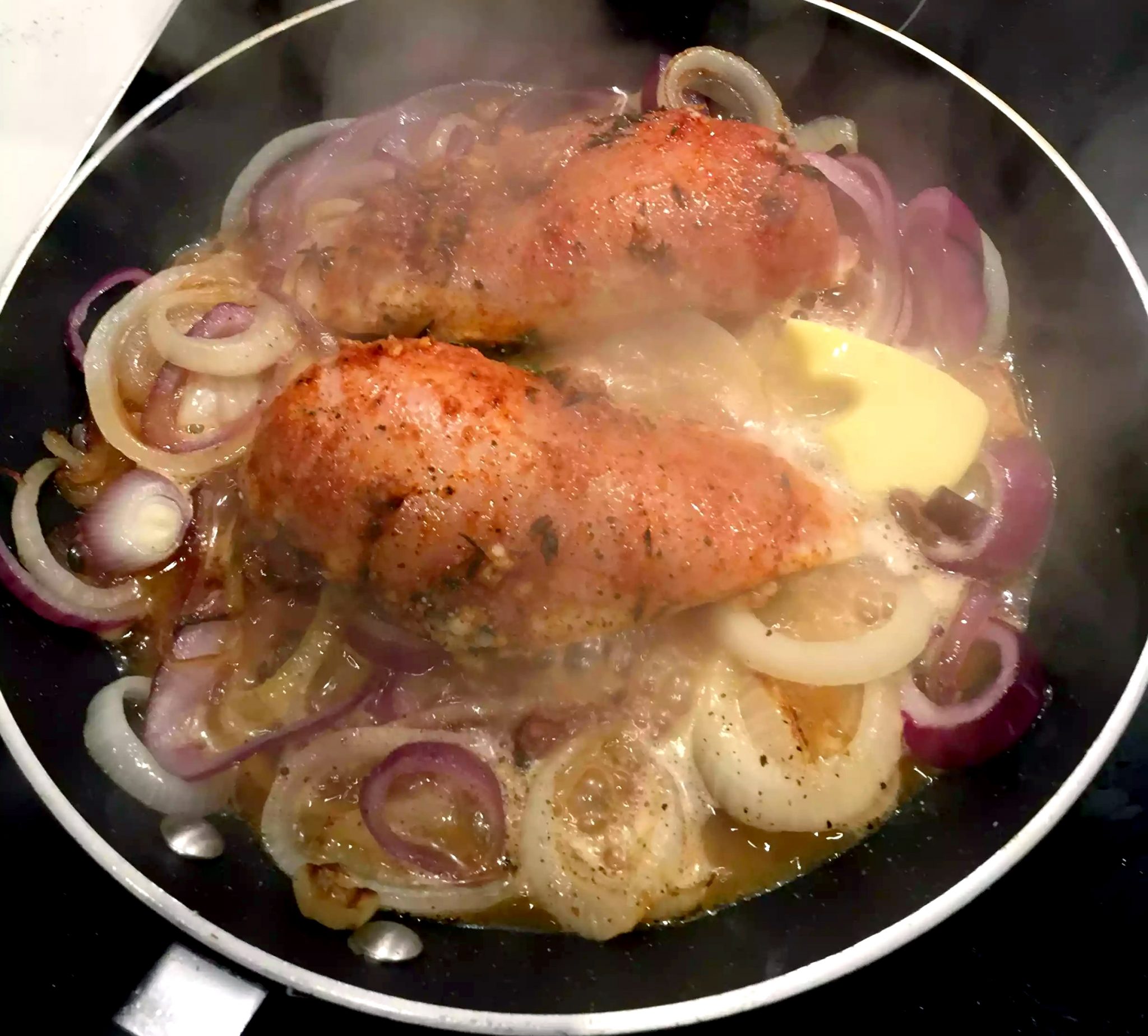 Slice up the mushrooms and add them to the pan.  Add the butter and one more tsp of paprika to the sauce and stir through.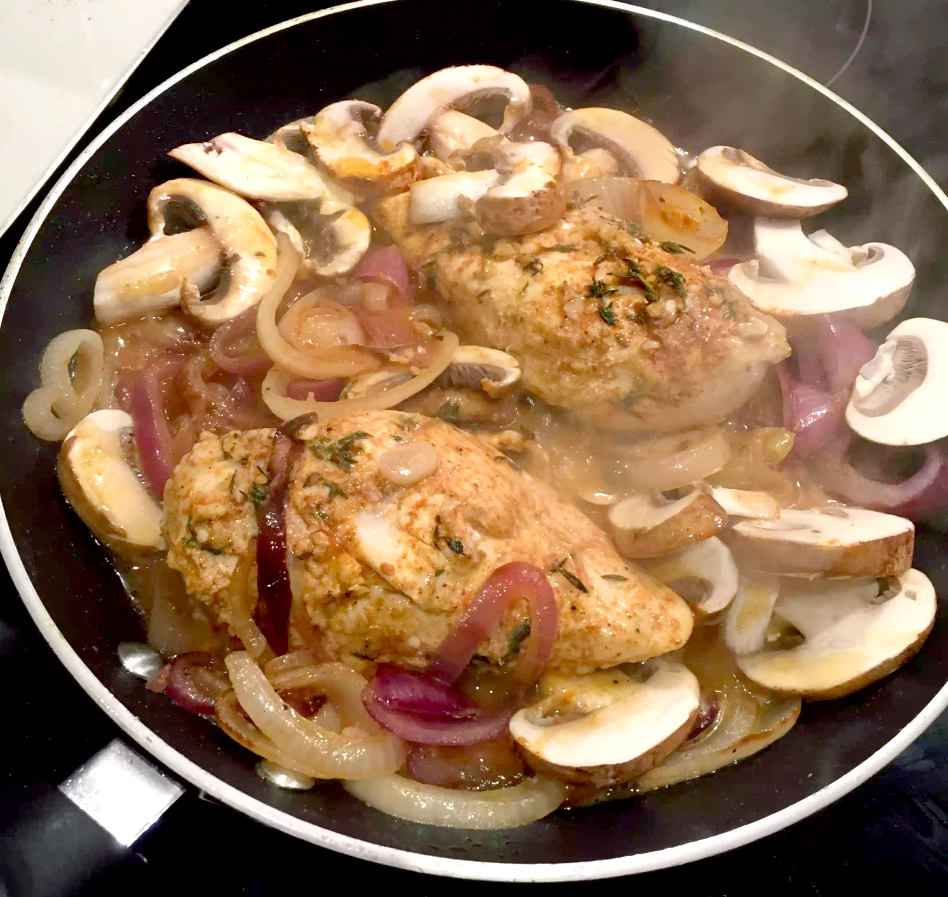 Cover the frying pan with a lid – or if, like in my case, your frying pan doesn't have one, you can improvise by covering it with a piece of tin foil.  This keeps the heat in and steams the chicken, meaning that it cooks faster and retains its moisture.  Flip the chicken breasts every five minutes to ensure even cooking.  They should cook in 15-20 mins depending on the size of the chicken breasts but you can pierce them with a knife and check they are not pink in the middle to be sure!  With 5 mins to go, take the lid/foil off to reduce some of the liquid!
During the last minute of cooking time, add the fresh spinach to the pan and stir through to wilt it in the heat.
Once the spinach has wilted, the dish is ready to serve.  I served mine with Cauliflower Mash and steamed cabbage.  The sauce was amazing – the whole dish got a huge thumbs up from Dan – it was so rich and decadent (well it should be with all that butter in it – definitely not a dish for the calorie conscious!)  It definitely turned a boring chicken breast into a really special meal.
And the best part is that you could use any vegetables that you like – if you're not a fan of mushrooms or spinach, maybe fry some pepper with the onions at the beginning.  Or add asparagus or broccoli instead of the mushrooms – you can really personalise this one!
You could also try my Chicken in a Lemon, Rosemary & White Wine Sauce