After gym class tonight it was back home to prepare dinner.  I'd decided on chicken breasts stuffed with feta and sundried tomatoes and wrapped in prosciutto (mainly because I had feta and sundried tomatoes to use up).  Recently I've taken to buying chicken breasts from Marks & Spencer as they seem to hold their moisture and not dry out during cooking, making them extra juicy.  So I used Oakham Chicken Breasts from M&S to make this recipe.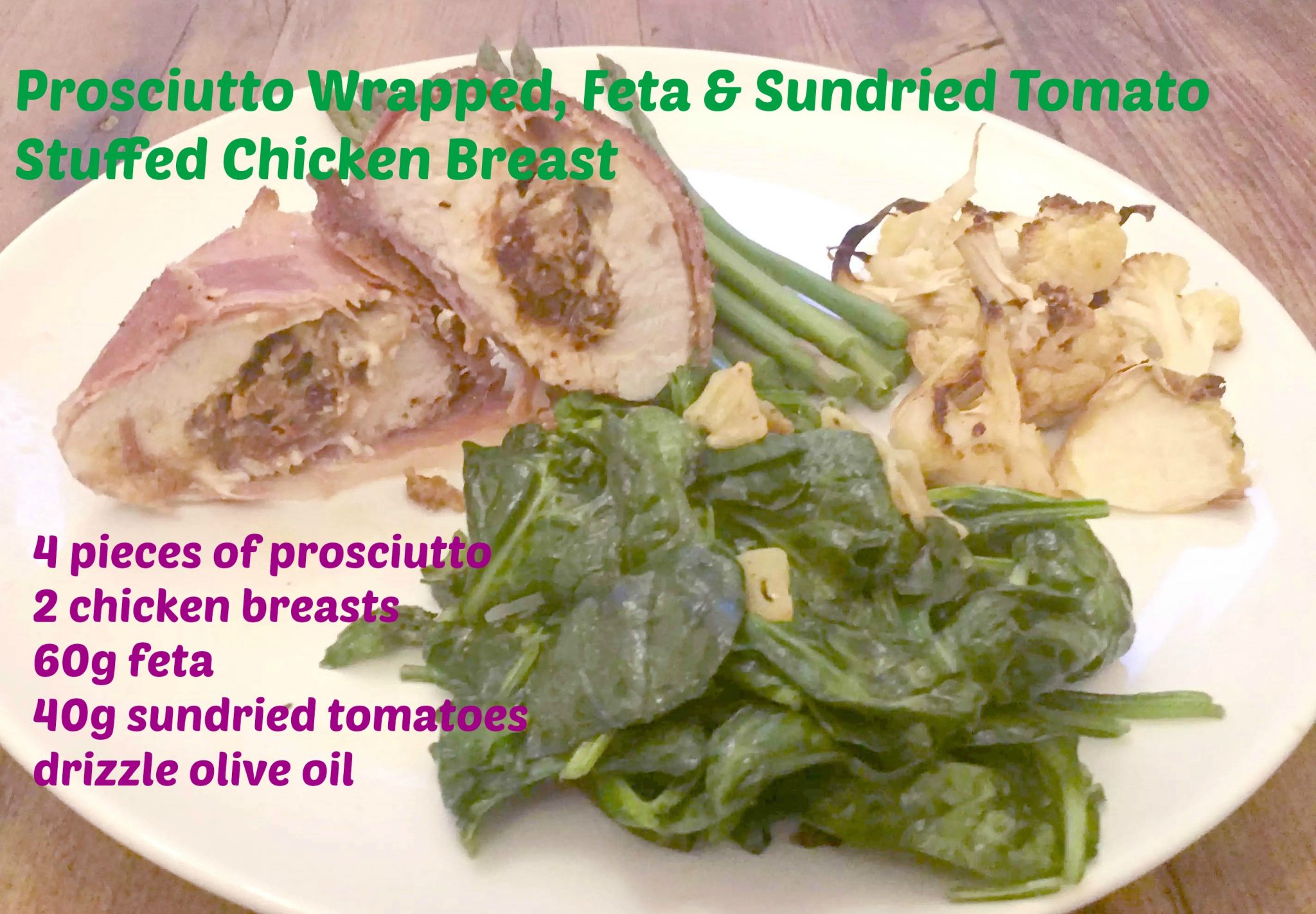 This recipe served the 2 of us and I started by crumbling the feta and chopping the sundried tomatoes and mixing them together in a bowl.  You could always leave out the cheese if you follow the Paleo Diet – or replace it with pesto)  Then Dan got involved too: he made his and I made mine so he could see how it worked.  I cut a slice on the side of the chicken breast and made a pocket in it, making sure not to slice through to the other side.  I stuffed the pocket with the sundried tomato and feta mixture and pulled the chicken skin closed, trapping the mixture inside.
Then I wrapped the entire chicken breast as tightly as possible in prosciutto, making sure to cover up the join where I had made the slit in the chicken.  A small drizzle of olive oil and a few grinds of black pepper and I put them into a hot oven (about 200C for 25-30 mins) while I prepared the sides.
After 25mins I pulled them out to check if they were done but they looked like they needed 5mins more.  Once done, I plated up with the vegetables, steamed asparagus, garlic spinach and roasted cauliflower and we were ready to eat.