Valentine's Day, you either love it or you hate it!  To some people it's the chance to show that special person in your life how much they mean to you.  To others it's an overly sentimental day designed by Greetings Card Companies to make some money.  I'm definitely in the first camp.  While I believe that  you should make your significant other feel special everyday, I don't see the harm in a day dedicated to hearts, flowers and romance.  Mind you, I am the girl who makes my boyfriend celebrate two anniversaries every year.  Our actual anniversary and our six month one!  And now next year he'll have our Engagement Anniversary and our Wedding Anniversary!  (Maybe I'll let him give up the six month one!)  But, however you feel about February the 14th, this Valentine's Day Gift Guide is sure to give you some inspiration for the perfect present.  Because let's face it…you're gonna be in trouble if you don't get one!
My Valentine's Day Gift Guide has something for every budget.  Whether you just buy each other a small token or you go all out with the expensive presents, I'm sure you'll find something in here that will work perfectly!  You'd better hurry up though, it's only a week away!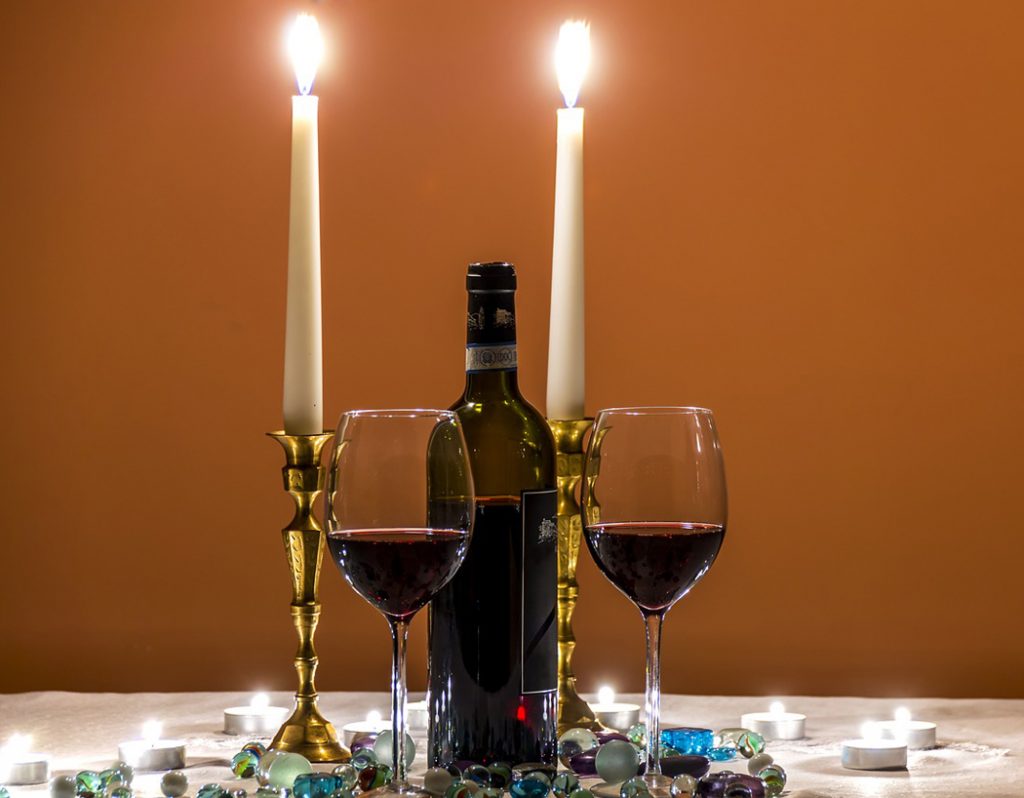 Valentine's Day Celebrations
Staying In
Don't fancy an over-priced set menu from a restaurant who's crammed as many couples in as possible on the promise of a romantic evening?  I much prefer to spend the evening at home with delicious food, a fantastic bottle of wine and a romantic atmosphere with just the two of us.  If you don't however, feel like rushing home from work and cooking dinner I have the perfect solution!
Get someone else to do it – haha!  Being the chef in the house, nothing screams romance to me like someone else cooking dinner!  This Valentine's Day, Dan is sorting the dinner out.  He's doing all the cooking and I just have to turn up and eat it.  He's a dab hand at his special Gambas Al Ajillo.  It's Garlic and Chilli Prawns/Shrimp cooked in oil, Spanish Tapas style.  It makes the perfect starter.  Then for the main we thought we'd do something slow cooked so we'll probably go with Slow Cooked Lamb Shanks.  Putting something in the slow cooker means we can go out straight from work and grab a delicious cocktail on the way home.  Then we come back to a perfectly cooked dinner and we just have to make some vegetables to go with it!  We'll serve it with a delicious bottle of the Brunello we purchased when we were in Montalcino.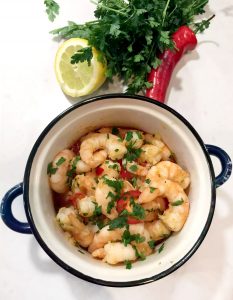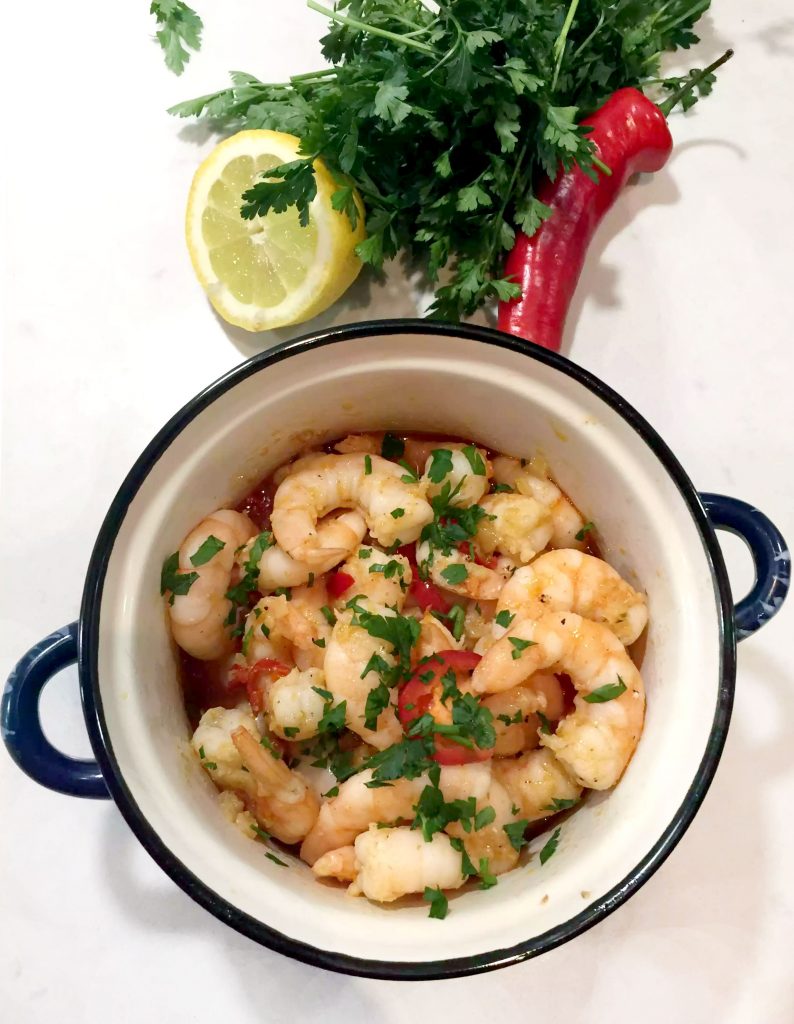 Going away
For me, the Ultimate Gift is always the Gift of Travel.  I love being surprised with a weekend away or a hotel stay.  There's nothing more special than some serious quality time with the one you love away from your daily lives.  Buy a Gift has some great travel experiences at the moment that you can surprise your loved one with on Valentine's Day.  They have plenty of suggestions on their Valentine's Gift Ideas page.  From spa days to relax you to supercar driving days to exhilarate you there really is something for everyone.
I'm especially partial to the short breaks section – they offer so many different options at so many different places around the country and even abroad! From one night away to longer breaks, from luxury to stays to budget friendly options.  I'd love a weekend away in a country house with an open fire or a delicious gourmet meal in an elegant restaurant.  The best bit is, if you're not sure what to buy your special someone you can get them a smartbox.  This means you pick the general gist of the present but then they can personalise it themselves.  For example, you can pick a one night UK break and they can pick the destination and hotel from a list of options!  The perfect way to buy a thoughtful gift for the one you love!
SWEET TREATS
Not being able to eat sugar, Valentine's Day isn't about chocolate and candy for me.  But I do still like to indulge in something sweet.  These double fruit bars from Gregory's Tree taste just like gummy sweets but they're completely sugarfree.  They're made from 100% organic fruit and count as 1 of your 5 a day!  They're delicious and a real treat that I can actually eat!
cOCKTAIL Hour
On our Friday evenings in (…saving for the wedding) Dan and I like to celebrate by having a cocktail hour before dinner.  We try a different drink every week (we're actually trying to choose two cocktails for our wedding reception).  I've long been of the opinion that Tequila is a seriously underrated spirit.  Over the last couple of years we've had the gin craze and I think it's Tequila's turn next.  Gone are the days of dodgy shots at the end of the night, good quality sipping tequila is where it's at – or a T&T as I've christened it (Tequila and Tonic!)  I really love the flavour of a good tequila over ice and I'm definitely thinking of serving a tequila cocktail at my wedding.
This Maestro DOBEL Diamante Tequila is what we'll be using to create cocktails on a Friday from now on!  It's made from agave which is grown in rich volcanic soil and for at least eight years before being aged in wooden casks.  It's smooth enough to drink on its own or you could try it in a cocktail.  I'm leaning towards a Paloma for my wedding – a blend of tequila, grapefruit juice and soda.  I think it sounds really refreshing and perfect for a hot summer's day.  Alternatively a Margarita could be a good choice but maybe a bit too punchy for a pre-wedding breakfast drink!
So there you go – some great Foodie and Travel gifts from this year's Valentine's Day Gift Guide.  I hope that whatever you do you have a wonderful evening and enjoy some quality time with the one you love!
Pin Valentine's Day Gift Guide for later