…I'm interrupting today's scheduled Steak Supper blog post for some Huge News!!
My brother and his girlfriend had a little girl on Wednesday!  My niece was born!!  I'm an Auntie!!
Everyone round here is a bit emotional and completely overwhelmed but so thankful that the beautiful baby girl was born healthy and happy.  We can't wait to spend more time with her and get to know her as she grows up!  Born 7lbs3oz on the morning of the 29th April she is absolutely beautiful and so loved!  No name yet but will update you when we know more.  I've already been for cuddles and she is the most perfect and adorable thing ever.
Edit: She's got a name!  Welcome to the world Margot Elizabeth Oxley!
Auntie cuddles, Granny cuddles and Gamps cuddles!
Proud Mummy and Daddy
Welcome to the world baby girl – we love you so much!!
Now back to the regular post…
Steak Supper
Our friend Matt messaged us today with the news that he had a really decent bottle of wine that he wanted to get through tonight. With nowhere in London offering BYO on a Friday night I offered to cook steaks if he bought the wine.  Steak Supper on a Friday night with a lovely bottle of red!  Heaven!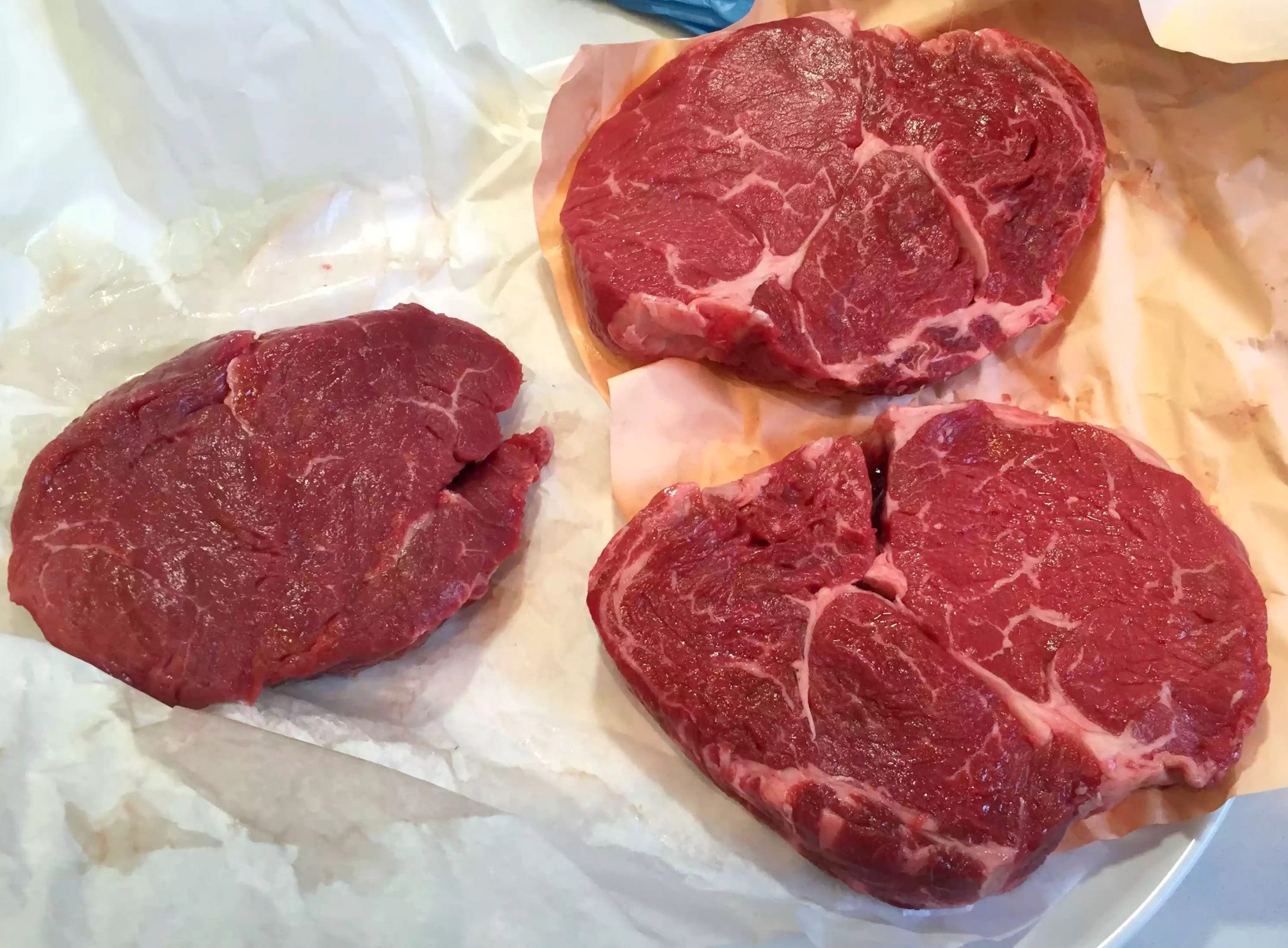 First up was a trip to the local butchers. 2 Ribeyes for the boys and a Fillet for me.  I have to say, they looked amazing quality – I couldn't wait to try them.  We headed home and set about preparing the side dishes.
I'd decided on roasted asparagus, garlic mushrooms, garlic spinach (you can never have too much garlic), roast potatoes for the boys and a red wine jus.
The first thing to do was put the red wine jus on.  The recipe I was using said to simmer 200ml of red wine with a shallot, some rosemary and three bay leaves until it reduced by half, then add 200ml of stock (I used beef) to it and reduce by half again.  I set the red wine to simmer away and got on with the vegetables.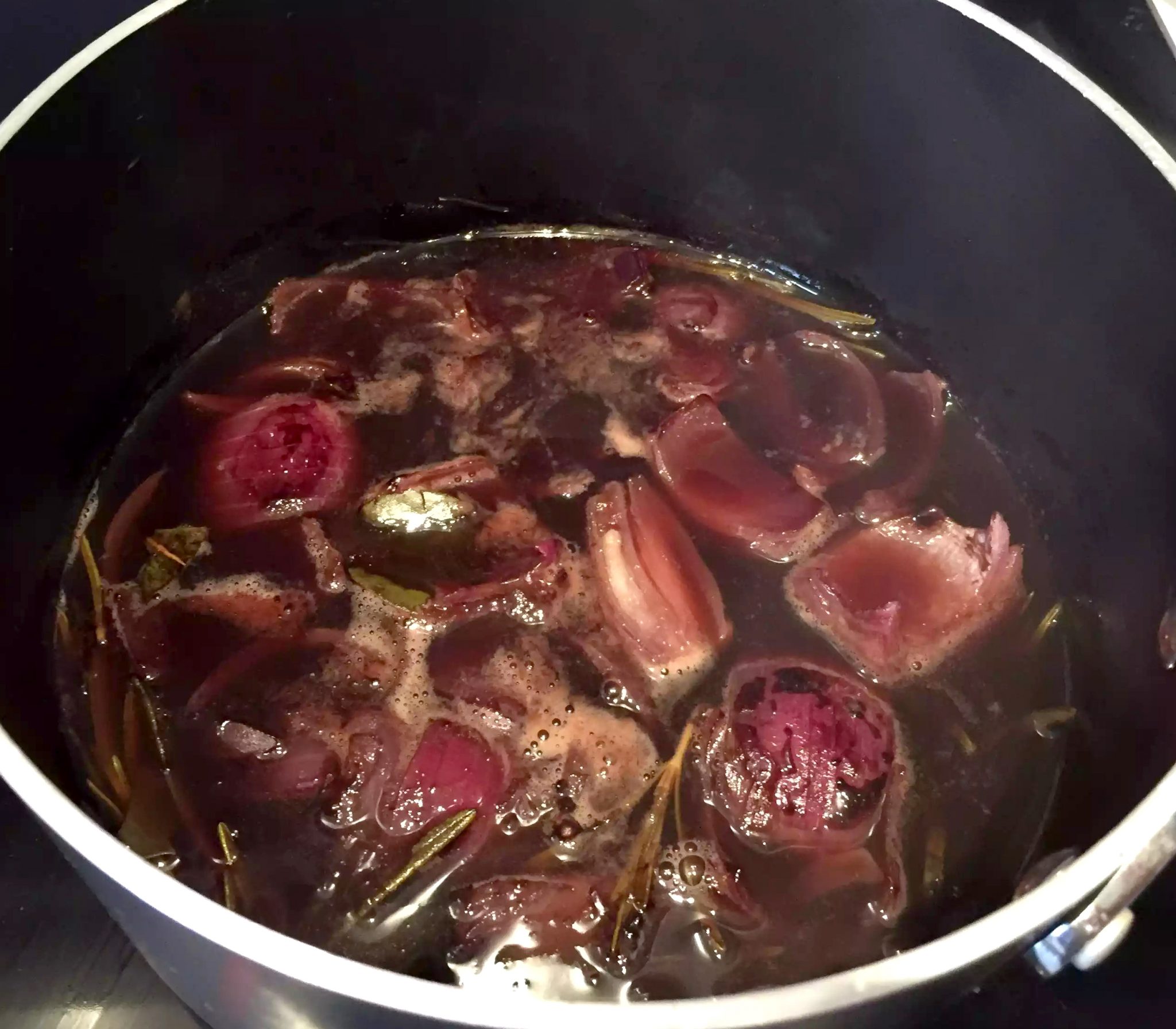 Next, I prepped the potatoes, by cutting them into wedges, placing them on a baking tray and adding olive oil, rosemary, salt and pepper (and Dan added some Ancho chilli).  I did the same to the asparagus (minus the chilli and rosemary).  Then I  chopped the mushrooms in half, sliced the garlic and everything was ready to cook when Matt arrived.  It's great to get all of the prep out of the way early!
Matt had actually bought two bottles of wine with him.  He started by opening a Clare Valley Riesling which was a nice start to the evening.  Light, crisp and slightly off dry it brought back memories of Australia where we drank this type of wine quite often.  We drank this and chatted as I put the vegetables on to cook.
First into the oven at 180C went the potatoes and they would take about 45 mins.  By now, the red wine was nicely reduced so I added 200ml of beef stock to it and allowed it to carry on simmering.
After the potatoes had been in for about 25 mins I popped the asparagus into the oven and got to work on the spinach and mushrooms.  I had sliced 4 cloves of garlic earlier and I split these between two saucepans, with a heaped tbsp of butter in each.  Softening the garlic gently over a low heat, I added the mushrooms to one pan and took the other pan off the heat.  I'd wilt the spinach just before serving.  I cooked the mushrooms with the butter and garlic for about 10 mins until they were tender.  All that was left to do was cook the steaks.
Dan wanted to try to cook them under the grill tonight.  Normally we do them in a pan so we thought we'd try something new.  Drying the steaks with a paper towel, he seasoned them on both sides and popped them under a hot grill.  A couple of minutes on each side was all they needed, so I turned up the heat on the other pot of garlic butter and added the spinach.  Once the pot was hot, I turned off the heat and used the residual warmth to wilt the spinach slightly.  I prefer it to have a bit of crunch.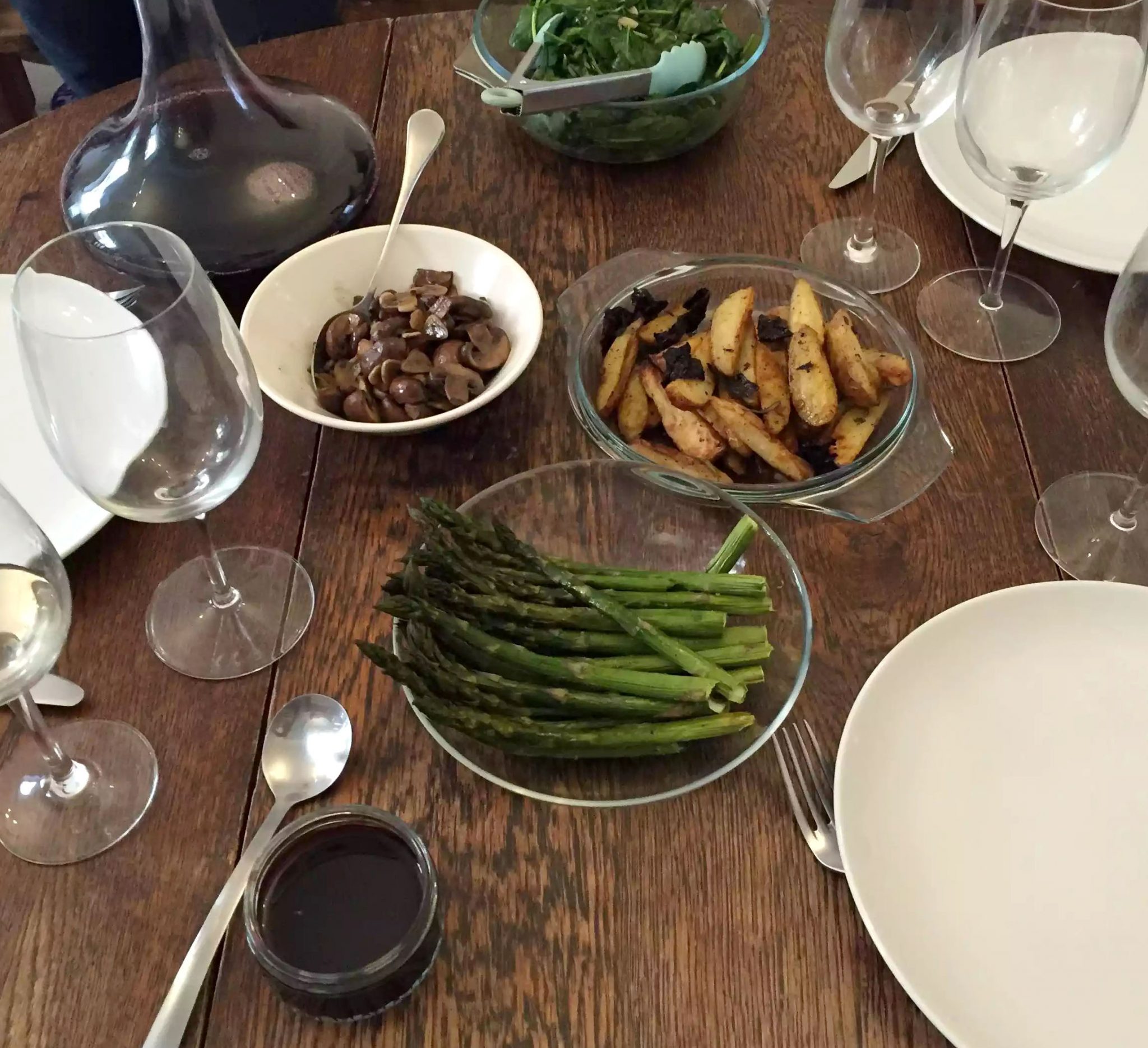 By that point we got everything together and sat down at the table with Matt's second offering.  A 2006 Palladian Napa Valley Cabernet Sauvignon which we'd decanted to let it breathe for a while.  It was very complex, deep and rich with blackberry and Cassis flavours.  It paired perfectly with the steaks for dinner.
The steaks were delicious, really tender and flavourful.  It just goes to show that it pays to buy from the local butcher rather than a supermarket.  The jus was nice but I felt that the steak had so much flavour, that the sauce didn't really stand up to it.  Maybe next time I'd try to reduce it just a bit further to intensify the flavours.  The sides were all delicious (and garlicky) and we had no problems finishing everything on the table.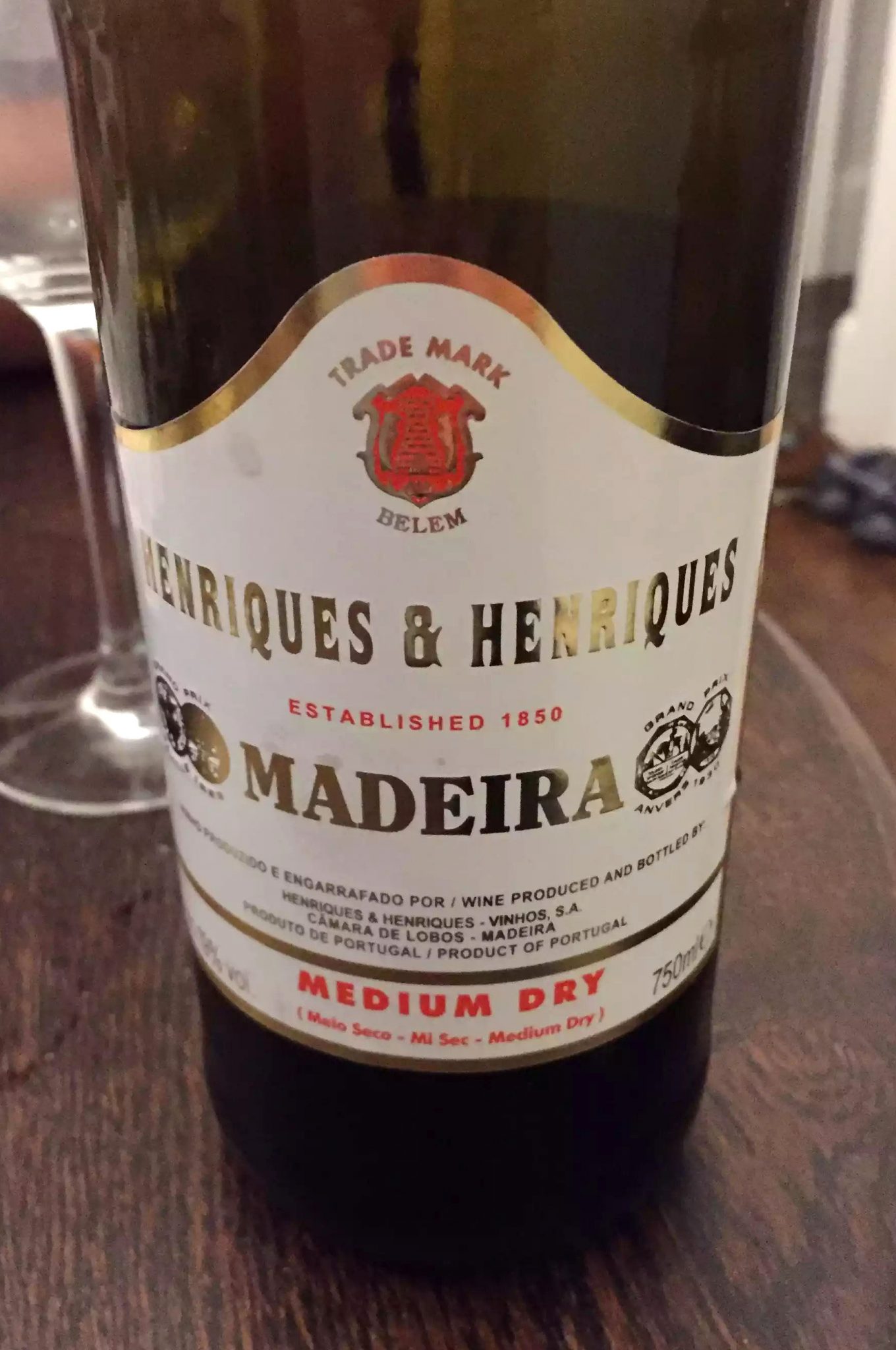 We decided to finish with a taste of the Madeira that Dan had bought me back from Lisbon when he went on a boy's weekend.  I wasn't sure if I was going to like it as he said it was like sherry. (There was an incident – many years ago now – with some (too much) sherry, and I can't even stand the smell of the stuff now).  However this Madeira was delicious.  Luckily it was off dry or 'medium dry' I think it was called.  It was just sweet enough to take the edge off for me, yet not so sweet that it was like a gloopy, sugary dessert wine.  I really enjoyed it and am going to have to pick up a bottle when I go to Portugal later in the year.
Steak Supper Friday is definitely something we'll have to do more of!