It's my Mummy's birthday in a couple of days and I'm taking her to Madrid for the weekend.  We've usually gone to Portugal or Paris but fancied a change this year, so watch this space for the Madrid Recap!  Our birthdays are less than 2 weeks apart so we usually go away for a girl's weekend to celebrate together.
Edit:  You can read about our Madrid trip here.
My Mummy is awesome and she deserves a cake on her birthday but I knew that I wouldn't be able to find anything for her in Madrid as her diet is pretty restrictive (she follows the Specific Carbohydrate Diet as I do  – no grains, refined sugar, minimal dairy etc) so if I wanted to give her a cake it was going to be up to me to make it.
I settled on a carrot cake muffin, as I knew she'd like the cinnamon flavour – but the muffin base that I use to make these muffins, works well with most other ingredients.  I've used it to make Lemon & Poppyseed, Blueberry, Raspberry & Almond, Ginger Muffins and many more.  You just use the basic muffin mix of almond flour, oil, honey, eggs and bicarbonate of soda and then add whatever flavours you like into the mix.  if you've never had SCD muffins before, they're definitely not like normal cupcakes, they're much denser because of the almond flour, but I've grown to love them as a suitable substitute for regular muffins.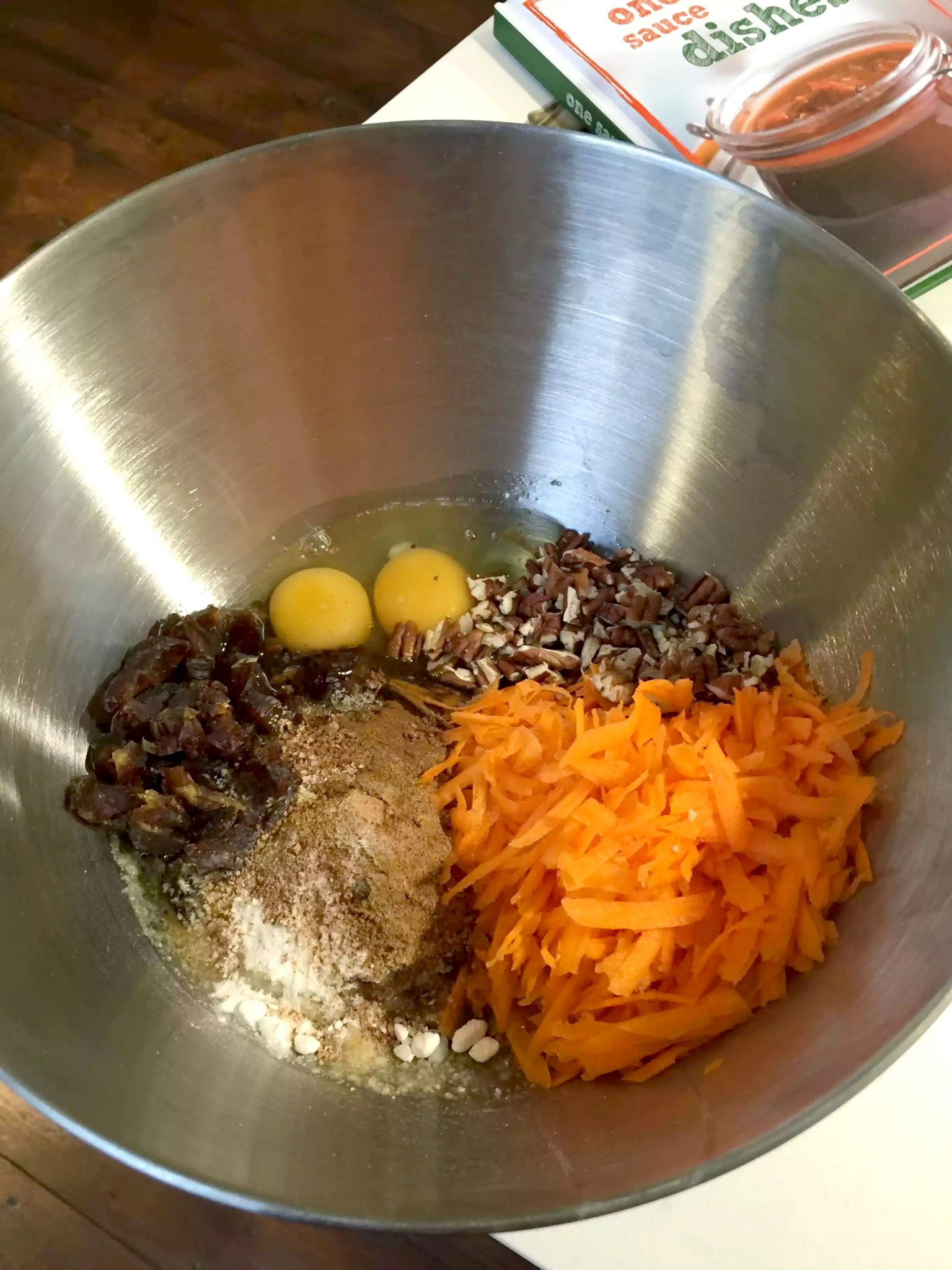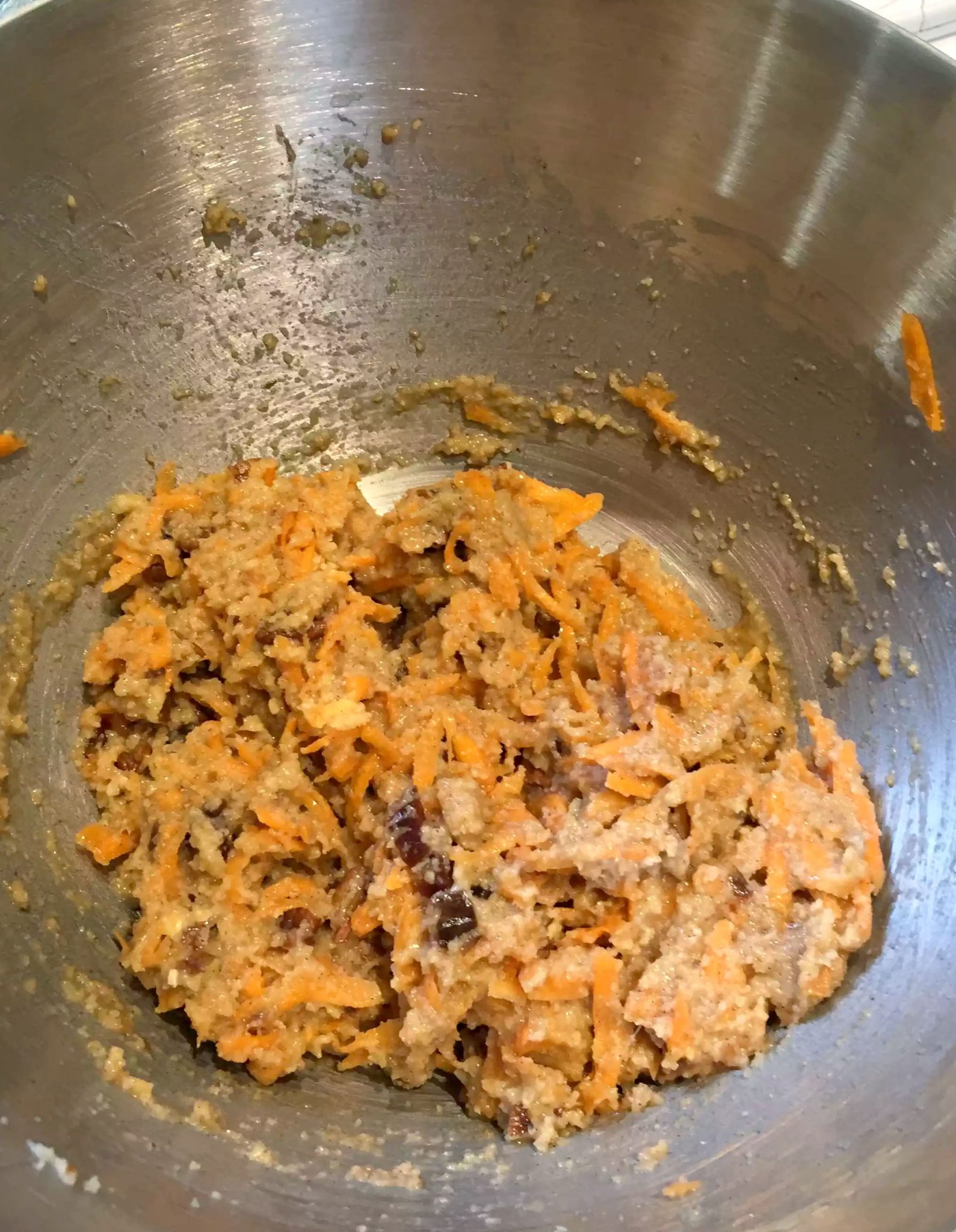 I preheated the oven to 180C and began by peeling and grating 2 fairly large carrots. measuring out all the ingredients and adding them to 1 bowl.  (It really is a very easy recipe with minimal washing up – always a bonus!  Normally at this point I would add some raisins but when I looked in the pantry, we were all out!  Luckily I found some Medjool dates and thought they would work just as well, and while I was rooting around, looking for the raisins, I found some pecans and decided to add those too, (de-stoning the dates and chopping them up with the pecans into small pieces first).  Mix all the ingredients together until combined and that's the extent of the recipe.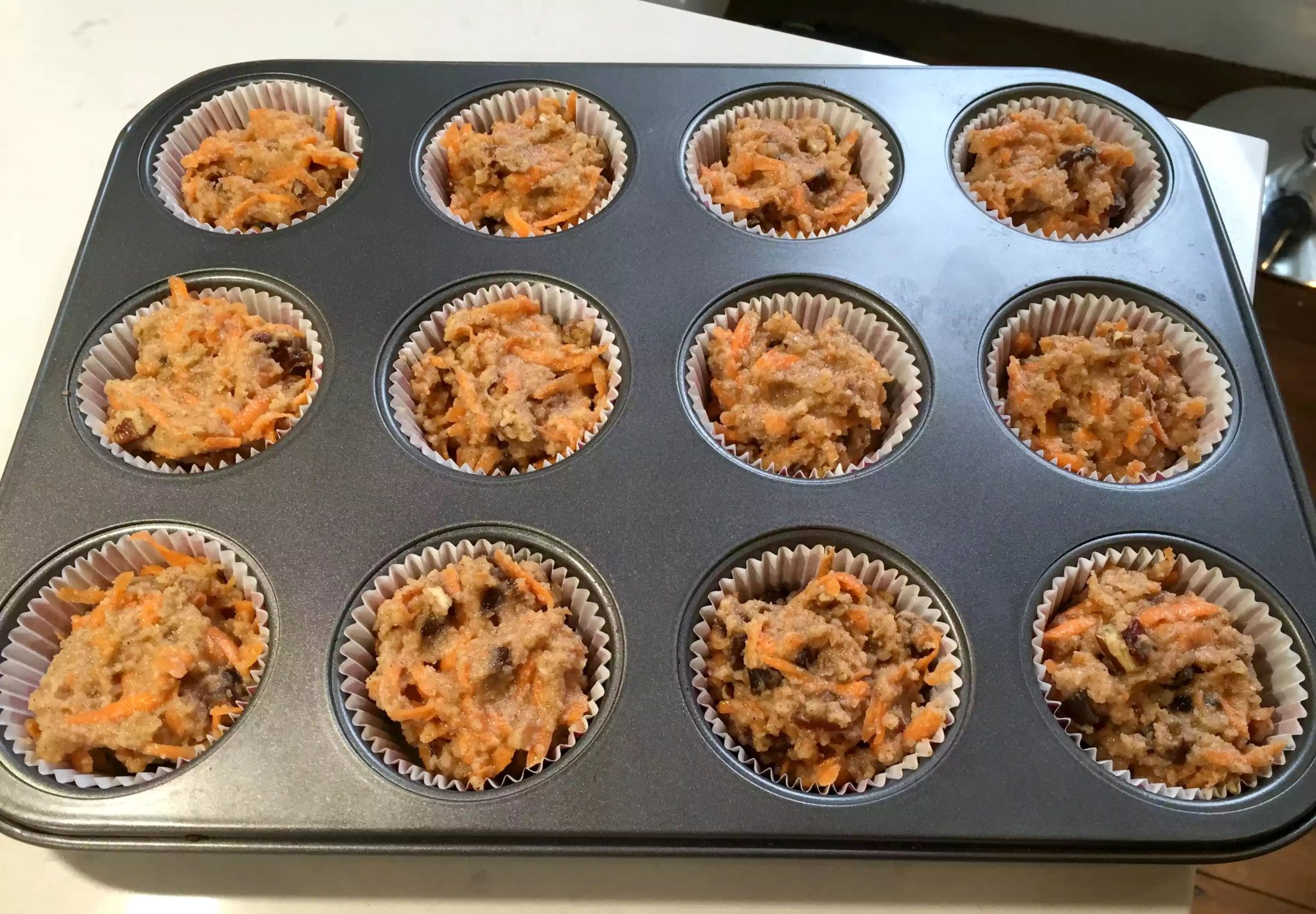 I lined my muffin pan with cupcake liners and scooped the mixture into them, filling each one fairly full (these muffins don't tend to rise much) and baked at 180C for about 20-30 minutes, checking every so often until a skewer, when inserted, comes out clean.  The recipe made 12 muffins.  I let them cool on a wire rack, and then had to break into one to give it a try.  Moist on the inside and crunchy on the top, and the dates were a delicious addition.  The cinnamon flavour really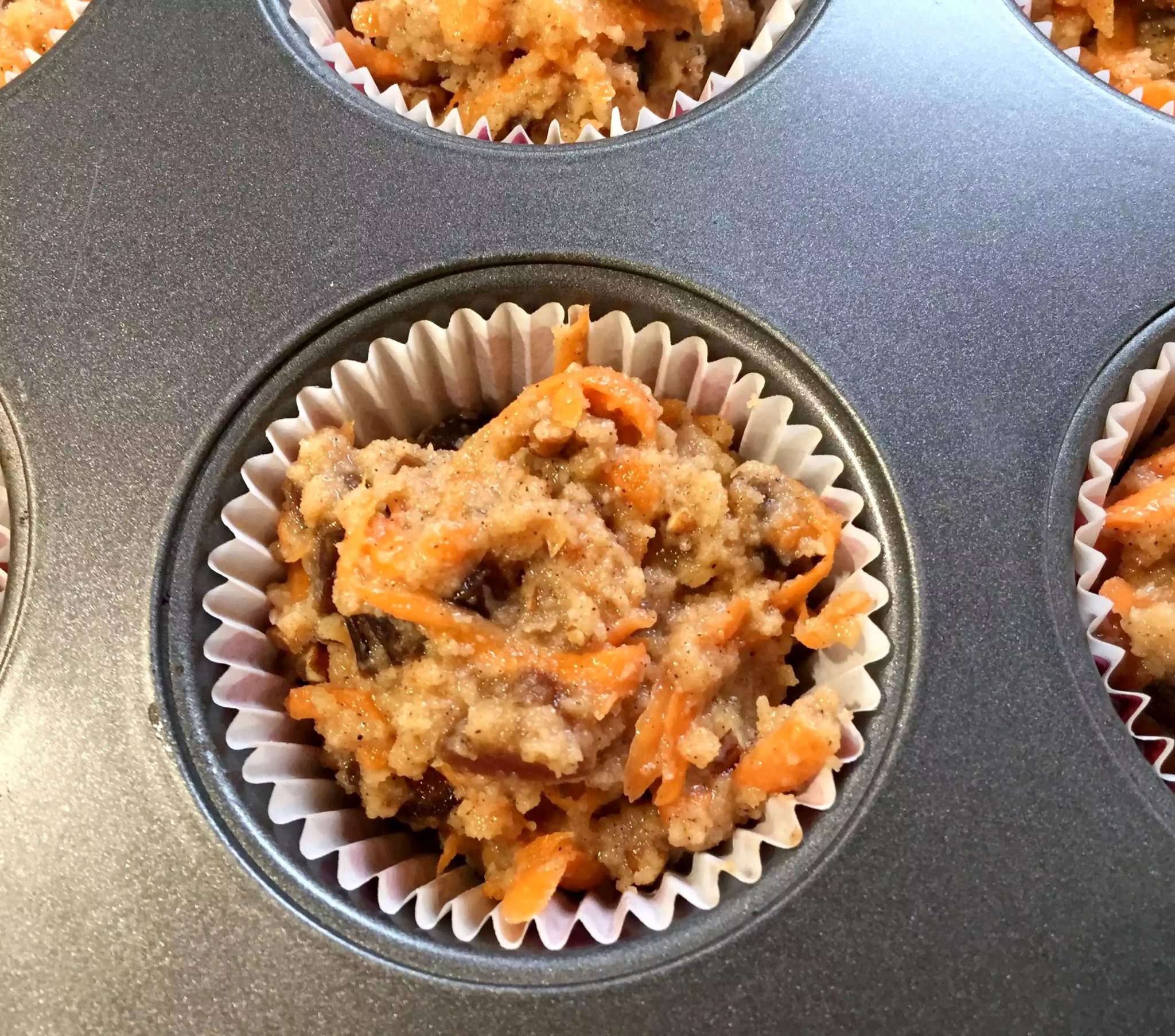 comes through and with no refined sugars, grains or refined carbohydrates, they're a fairly guilt-free treat.  (Plus they have carrots in them, carrots are vegetables, they must be healthy, right?)
These keep for about a week in an airtight container or they can be frozen and defrosted as necessary.  They're not supersweet so you can top them with honey and they also taste great warmed up with butter or a homemade jam (sugarless of course) or with whipped coconut cream!  They contain no refined carbohydrates and plenty of good fats and protein.
I've packed a couple in my suitcase along with a candle and I'll be back in a few days to let you know what she thought of the muffins and to give a Madrid recap.  Adios for now, mis amigos!
Edit: Read this post on our Madrid trip to see her getting her birthday muffin!
See my Raspberry & Almond Celebration Cake to see what else I made mum for another birthday!